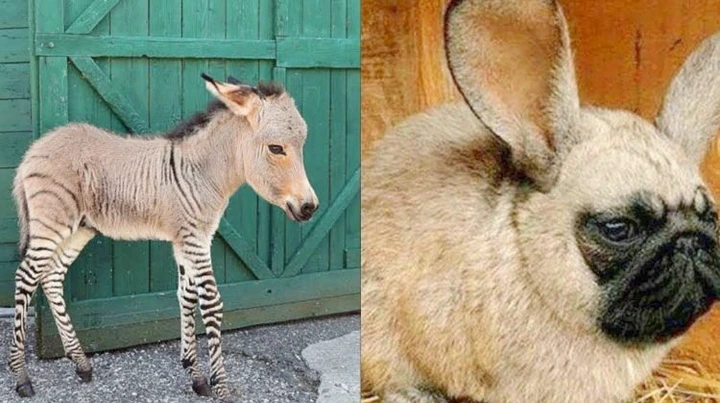 𝘠𝘰𝘶 𝘮𝘪𝘨𝘩𝘵 𝘩𝘢𝘷𝘦 𝘱𝘳𝘰𝘣𝘢𝘣𝘭𝘺 𝘩𝘦𝘢𝘳𝘥 𝘢𝘣𝘰𝘶𝘵 𝘵𝘩𝘦 𝘮𝘰𝘴𝘵 𝘤𝘰𝘮𝘮𝘰𝘯 𝘢𝘯𝘪𝘮𝘢𝘭 𝘩𝘺𝘣𝘳𝘪𝘥 𝘣𝘦𝘵𝘸𝘦𝘦𝘯 𝘢 𝘧𝘦𝘮𝘢𝘭𝘦 𝘩𝘰𝘳𝘴𝘦 𝘢𝘯𝘥 𝘢 𝘮𝘢𝘭𝘦 𝘥𝘰𝘯𝘬𝘦𝘺, 𝘤𝘢𝘭𝘭𝘦𝘥 𝘢 𝘮𝘶𝘭𝘦, 𝘣𝘶𝘵 𝘥𝘪𝘥 𝘺𝘰𝘶 𝘬𝘯𝘰𝘸 𝘵𝘩𝘦𝘳𝘦 𝘢𝘳𝘦 𝘮𝘰𝘳𝘦 𝘰𝘧 𝘵𝘩𝘦𝘴𝘦 𝘮𝘪𝘹𝘦𝘥 𝘢𝘯𝘪𝘮𝘢𝘭𝘴? 𝘛𝘩𝘰𝘶𝘨𝘩 𝘵𝘩𝘪𝘴 𝘬𝘪𝘯𝘥 𝘰𝘧 𝘴𝘱𝘦𝘤𝘪𝘦𝘴 𝘢𝘯𝘥 𝘣𝘳𝘦𝘦𝘥𝘴 𝘤𝘳𝘰𝘴𝘴𝘪𝘯𝘨 𝘥𝘰𝘦𝘴 𝘯𝘰𝘵 𝘶𝘴𝘶𝘢𝘭𝘭𝘺 𝘢𝘱𝘱𝘦𝘢𝘳 𝘪𝘯 𝘯𝘢𝘵𝘶𝘳𝘦, 𝘸𝘪𝘵𝘩 𝘵𝘩𝘦 𝘪𝘯𝘵𝘦𝘳𝘷𝘦𝘯𝘵𝘪𝘰𝘯 𝘰𝘧 𝘩𝘶𝘮𝘢𝘯𝘴, 𝘸𝘦 𝘯𝘰𝘸 𝘩𝘢𝘷𝘦 𝘻𝘰𝘯𝘬𝘦𝘺𝘴, 𝘭𝘪𝘨𝘦𝘳𝘴, 𝘢𝘯𝘥 𝘚𝘢𝘷𝘢𝘯𝘯𝘢𝘩 𝘤𝘢𝘵𝘴.
𝘛𝘩𝘰𝘶𝘨𝘩 𝘵𝘩𝘦 𝘪𝘯𝘵𝘦𝘳𝘯𝘦𝘵 𝘪𝘴 𝘧𝘶𝘭𝘭 𝘰𝘧 𝘱𝘩𝘰𝘵𝘰𝘴𝘩𝘰𝘱𝘱𝘦𝘥 𝘪𝘮𝘢𝘨𝘦𝘴 𝘰𝘧 𝘴𝘵𝘳𝘢𝘯𝘨𝘦 𝘤𝘳𝘦𝘢𝘵𝘶𝘳𝘦𝘴, 𝘵𝘩𝘪𝘴 𝘭𝘪𝘴𝘵 𝘪𝘴 𝘧𝘶𝘭𝘭 𝘰𝘧 𝘢𝘣𝘴𝘰𝘭𝘶𝘵𝘦𝘭𝘺 𝘳𝘦𝘢𝘭 𝘢𝘯𝘥 𝘢𝘮𝘢𝘻𝘪𝘯𝘨 𝘢𝘯𝘪𝘮𝘢𝘭𝘴. 𝘞𝘩𝘢𝘵 𝘥𝘰𝘦𝘴 𝘵𝘩𝘦 𝘧𝘶𝘵𝘶𝘳𝘦 𝘩𝘰𝘭𝘥, 𝘸𝘪𝘵𝘩 𝘢𝘥𝘷𝘢𝘯𝘤𝘦𝘴 𝘪𝘯 𝘨𝘦𝘯𝘦𝘵𝘪𝘤 𝘦𝘯𝘨𝘪𝘯𝘦𝘦𝘳𝘪𝘯𝘨 𝘢𝘯𝘥 𝘤𝘭𝘰𝘯𝘪𝘯𝘨?
𝘛𝘪𝘨𝘰𝘯 (𝘔𝘢𝘭𝘦 𝘛𝘪𝘨𝘦𝘳 + 𝘍𝘦𝘮𝘢𝘭𝘦 𝘓𝘪𝘰𝘯)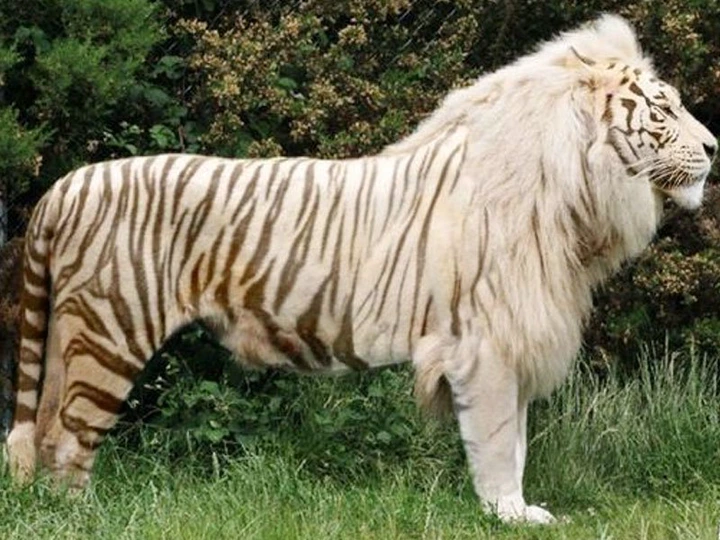 𝘏𝘰𝘸 𝘧𝘢𝘳 𝘤𝘢𝘯 𝘺𝘰𝘶 𝘨𝘰? 𝘋𝘪𝘥 𝘺𝘰𝘶 𝘬𝘯𝘰𝘸 𝘵𝘩𝘢𝘵 𝘓𝘪𝘨𝘦𝘳𝘴 𝘢𝘯𝘥 𝘛𝘪𝘨𝘰𝘯𝘴 𝘢𝘭𝘴𝘰 𝘳𝘦𝘱𝘳𝘰𝘥𝘶𝘤𝘦? 𝘞𝘦'𝘭𝘭 𝘭𝘦𝘢𝘷𝘦 𝘪𝘵 𝘶𝘱 𝘵𝘰 𝘺𝘰𝘶 𝘵𝘰 𝘧𝘪𝘨𝘶𝘳𝘦 𝘰𝘶𝘵 𝘸𝘩𝘢𝘵 𝘵𝘩𝘦𝘪𝘳 𝘰𝘧𝘧𝘴𝘱𝘳𝘪𝘯𝘨 𝘢𝘳𝘦 𝘤𝘢𝘭𝘭𝘦𝘥!
𝘓𝘪𝘨𝘦𝘳 ( 𝘔𝘢𝘭𝘦 𝘓𝘪𝘰𝘯 + 𝘍𝘦𝘮𝘢𝘭𝘦 𝘛𝘪𝘨𝘦𝘳)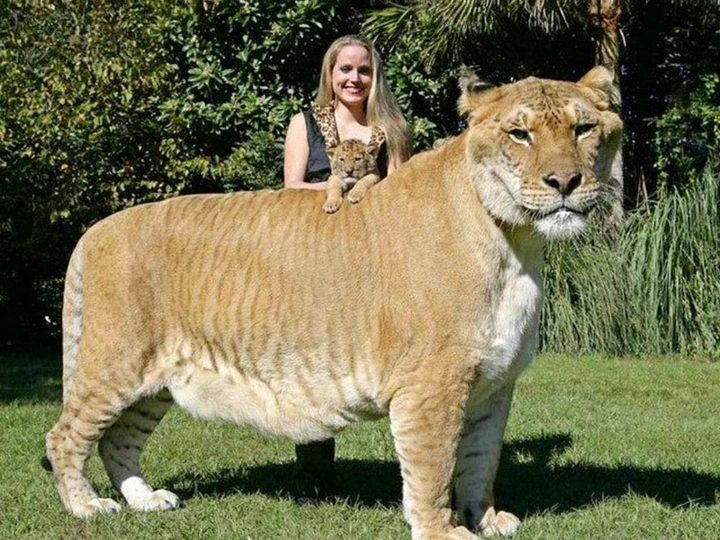 𝘈𝘭𝘵𝘩𝘰𝘶𝘨𝘩 𝘵𝘩𝘦𝘳𝘦 𝘢𝘳𝘦 𝘳𝘶𝘮𝘰𝘳𝘴 𝘰𝘧 𝘸𝘪𝘭𝘥 𝘓𝘪𝘨𝘦𝘳𝘴, 𝘢𝘴 𝘧𝘢𝘳 𝘢𝘴 𝘸𝘦 𝘬𝘯𝘰𝘸, 𝘵𝘩𝘦𝘺 𝘦𝘹𝘪𝘴𝘵 𝘰𝘯𝘭𝘺 𝘪𝘯 𝘤𝘢𝘱𝘵𝘪𝘷𝘪𝘵𝘺 𝘸𝘩𝘦𝘳𝘦 𝘵𝘩𝘦𝘺 𝘢𝘳𝘦 𝘥𝘦𝘭𝘪𝘣𝘦𝘳𝘢𝘵𝘦𝘭𝘺 𝘣𝘳𝘦𝘥. 𝘛𝘩𝘦𝘺 𝘨𝘳𝘰𝘸 𝘵𝘰 𝘣𝘦 𝘷𝘦𝘳𝘺 𝘭𝘢𝘳𝘨𝘦 𝘷𝘦𝘳𝘺 𝘲𝘶𝘪𝘤𝘬𝘭𝘺, 𝘢𝘯𝘥 𝘢𝘳𝘦 𝘵𝘩𝘦 𝘣𝘪𝘨𝘨𝘦𝘴𝘵 𝘤𝘢𝘵𝘴 𝘪𝘯 𝘵𝘩𝘦 𝘸𝘰𝘳𝘭𝘥. 𝘏𝘦𝘳𝘤𝘶𝘭𝘦𝘴, 𝘵𝘩𝘦 𝘭𝘢𝘳𝘨𝘦𝘴𝘵 𝘯𝘰𝘯-𝘰𝘣𝘦𝘴𝘦 𝘭𝘪𝘨𝘦𝘳, 𝘪𝘴 𝘵𝘩𝘦 𝘭𝘢𝘳𝘨𝘦𝘴𝘵 𝘭𝘪𝘷𝘪𝘯𝘨 𝘤𝘢𝘵 𝘰𝘯 𝘌𝘢𝘳𝘵𝘩, 𝘸𝘦𝘪𝘨𝘩𝘪𝘯𝘨 𝘰𝘷𝘦𝘳 410 𝘬𝘨 (904 𝘭𝘣).
𝘡𝘰𝘯𝘬𝘦𝘺 (𝘡𝘦𝘣𝘳𝘢 + 𝘋𝘰𝘯𝘬𝘦𝘺)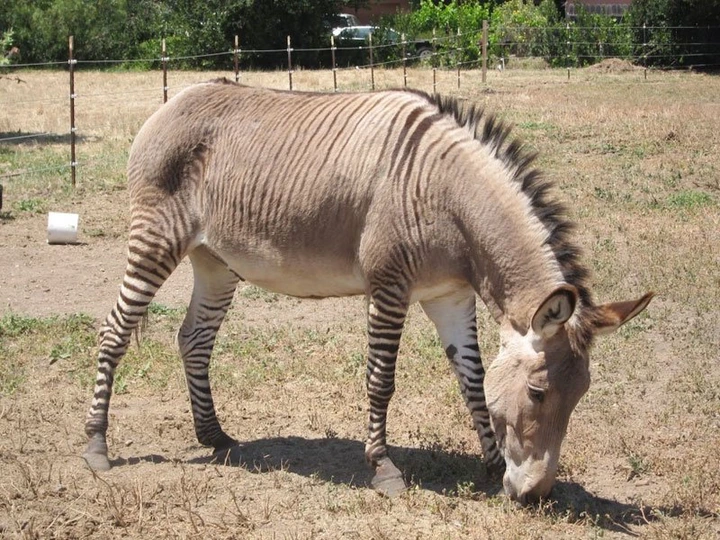 𝘈 𝘷𝘢𝘳𝘪𝘢𝘵𝘪𝘰𝘯 𝘰𝘧 𝘵𝘩𝘦 𝘢𝘧𝘰𝘳𝘦𝘮𝘦𝘯𝘵𝘪𝘰𝘯𝘦𝘥 𝘻𝘦𝘣𝘳𝘰𝘪𝘥
𝘑𝘢𝘨𝘭𝘪𝘰𝘯 (𝘔𝘢𝘭𝘦 𝘑𝘢𝘨𝘶𝘢𝘳 + 𝘍𝘦𝘮𝘢𝘭𝘦 𝘓𝘪𝘰𝘯)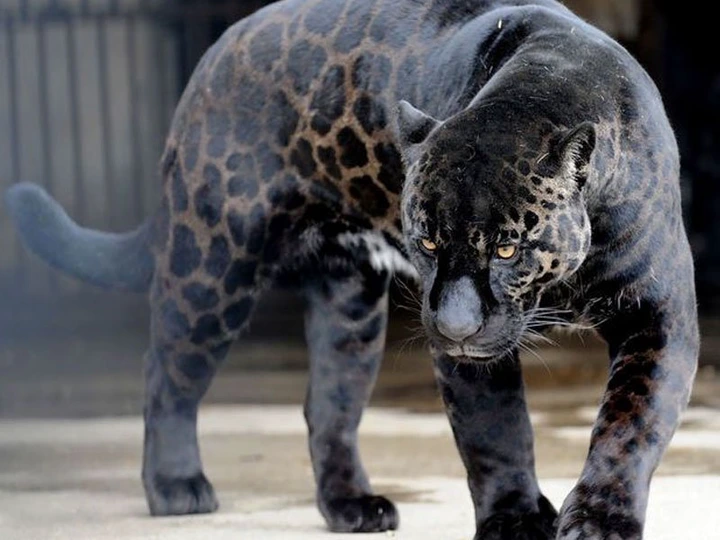 𝘈 𝘳𝘢𝘳𝘦 𝘤𝘰𝘮𝘣𝘪𝘯𝘢𝘵𝘪𝘰𝘯. 𝘛𝘩𝘦𝘴𝘦 𝘱𝘩𝘰𝘵𝘰𝘴 𝘢𝘳𝘦 𝘰𝘧 𝘑𝘢𝘩𝘻𝘢𝘳𝘢 𝘢𝘯𝘥 𝘛𝘴𝘶𝘯𝘢𝘮𝘪, 𝘣𝘰𝘳𝘯 𝘢𝘵 𝘖𝘯𝘵𝘢𝘳𝘪𝘰, 𝘊𝘢𝘯𝘢𝘥𝘢'𝘴, 𝘉𝘦𝘢𝘳 𝘊𝘳𝘦𝘦𝘬 𝘞𝘪𝘭𝘥𝘭𝘪𝘧𝘦 𝘚𝘢𝘯𝘤𝘵𝘶𝘢𝘳𝘺.
𝘎𝘳𝘰𝘭𝘢𝘳 𝘉𝘦𝘢𝘳 (𝘗𝘰𝘭𝘢𝘳 𝘉𝘦𝘢𝘳 + 𝘉𝘳𝘰𝘸𝘯 𝘉𝘦𝘢𝘳)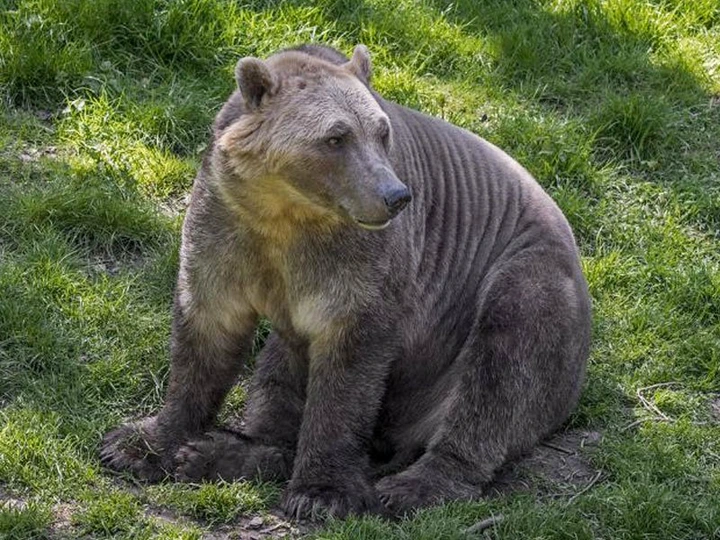 Chance To Get ₦500,000 Cash Giveaway on MSport, Which Can Be Withdrawn Directly, Get NowMSportby TaboolaSponsored Links
𝘈𝘭𝘴𝘰 𝘤𝘢𝘭𝘭𝘦𝘥 "𝘱𝘪𝘻𝘻𝘭𝘺 𝘣𝘦𝘢𝘳𝘴," 𝘮𝘰𝘴𝘵 𝘨𝘳𝘰𝘭𝘢𝘳 𝘣𝘦𝘢𝘳𝘴 𝘭𝘪𝘷𝘦 𝘪𝘯 𝘻𝘰𝘰𝘴, 𝘢𝘭𝘵𝘩𝘰𝘶𝘨𝘩 𝘵𝘩𝘦𝘳𝘦 𝘩𝘢𝘷𝘦 𝘣𝘦𝘦𝘯 𝘢 𝘧𝘦𝘸 𝘤𝘰𝘯𝘧𝘪𝘳𝘮𝘦𝘥 𝘴𝘪𝘨𝘩𝘵𝘪𝘯𝘨𝘴 𝘪𝘯 𝘵𝘩𝘦 𝘸𝘪𝘭𝘥.
𝘎𝘦𝘦𝘱 (𝘎𝘰𝘢𝘵 + 𝘚𝘩𝘦𝘦𝘱)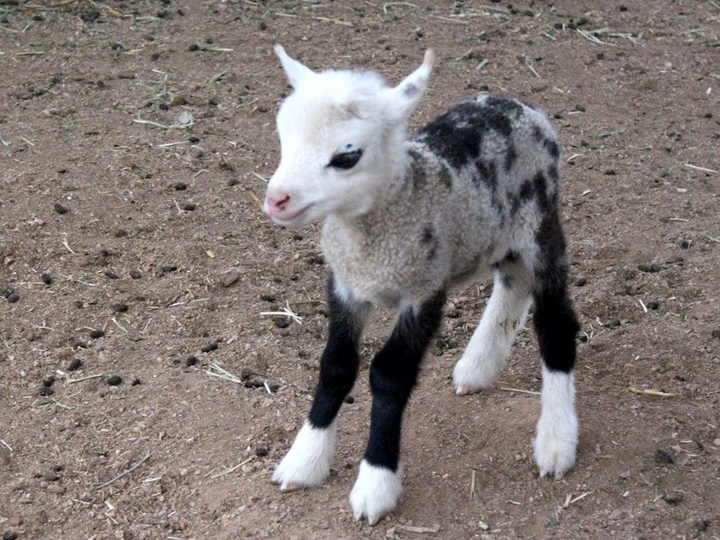 𝘈𝘯𝘰𝘵𝘩𝘦𝘳 𝘳𝘢𝘳𝘦 𝘢𝘯𝘪𝘮𝘢𝘭, 𝘢𝘴 𝘵𝘩𝘦 𝘰𝘧𝘧𝘴𝘱𝘳𝘪𝘯𝘨 𝘰𝘧 𝘨𝘰𝘢𝘵 𝘢𝘯𝘥 𝘴𝘩𝘦𝘦𝘱 𝘱𝘢𝘪𝘳𝘪𝘯𝘨𝘴 𝘢𝘳𝘦 𝘶𝘴𝘶𝘢𝘭𝘭𝘺 𝘴𝘵𝘪𝘭𝘭𝘣𝘰𝘳𝘯.
𝘊𝘰𝘺𝘸𝘰𝘭𝘧 (𝘊𝘰𝘺𝘰𝘵𝘦 +𝘞𝘰𝘭𝘧)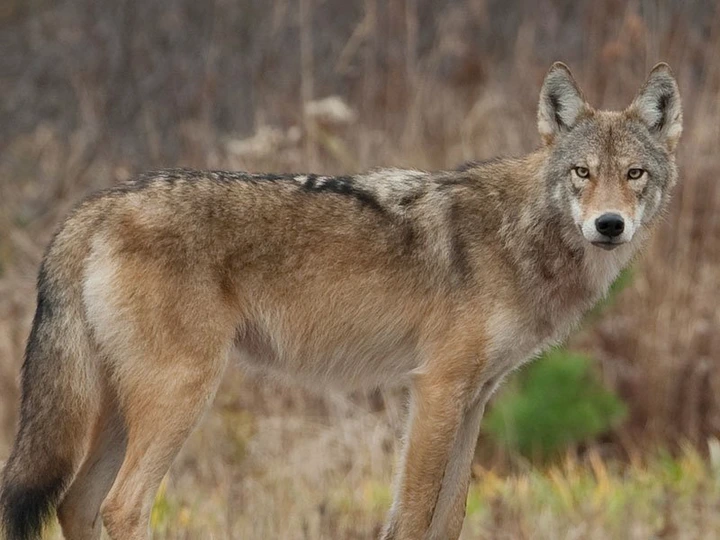 𝘊𝘰𝘺𝘰𝘵𝘦𝘴 𝘢𝘯𝘥 𝘦𝘢𝘴𝘵𝘦𝘳𝘯 𝘸𝘰𝘭𝘷𝘦𝘴 𝘰𝘯𝘭𝘺 𝘥𝘪𝘷𝘦𝘳𝘨𝘦𝘥 𝘴𝘰𝘮𝘦 150-300,000 𝘺𝘦𝘢𝘳𝘴 𝘢𝘨𝘰, 𝘢𝘯𝘥 𝘵𝘩𝘦 𝘵𝘸𝘰 𝘢𝘳𝘦 𝘢𝘣𝘭𝘦 𝘵𝘰 𝘱𝘳𝘰𝘥𝘶𝘤𝘦 𝘰𝘧𝘧𝘴𝘱𝘳𝘪𝘯𝘨. 𝘛𝘩𝘦 𝘳𝘦𝘴𝘶𝘭𝘵𝘪𝘯𝘨 𝘊𝘰𝘺𝘸𝘰𝘭𝘷𝘦𝘴 𝘴𝘩𝘢𝘳𝘦 𝘮𝘢𝘯𝘺 𝘣𝘦𝘩𝘢𝘷𝘪𝘰𝘳𝘢𝘭 𝘤𝘩𝘢𝘳𝘢𝘤𝘵𝘦𝘳𝘪𝘴𝘵𝘪𝘤𝘴, 𝘢𝘯𝘥 𝘢𝘳𝘦 𝘣𝘦𝘵𝘸𝘦𝘦𝘯 𝘵𝘩𝘦 𝘤𝘰𝘺𝘰𝘵𝘦 𝘢𝘯𝘥 𝘸𝘰𝘭𝘧 𝘪𝘯 𝘴𝘪𝘻𝘦.
𝘚𝘢𝘷𝘢𝘯𝘯𝘢𝘩 𝘊𝘢𝘵 (𝘋𝘰𝘮𝘦𝘴𝘵𝘪𝘤 𝘊𝘢𝘵 + 𝘚𝘦𝘳𝘷𝘢𝘭)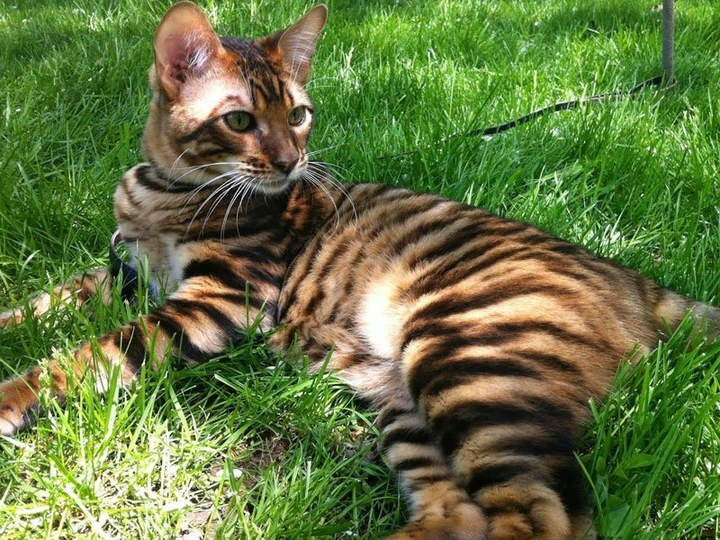 𝘛𝘩𝘦𝘴𝘦 𝘣𝘦𝘢𝘶𝘵𝘪𝘧𝘶𝘭 𝘤𝘳𝘦𝘢𝘵𝘶𝘳𝘦𝘴 𝘩𝘢𝘷𝘦 𝘣𝘦𝘦𝘯 𝘥𝘦𝘴𝘤𝘳𝘪𝘣𝘦𝘥 𝘢𝘴 𝘥𝘰𝘨-𝘭𝘪𝘬𝘦, 𝘦𝘯𝘫𝘰𝘺𝘪𝘯𝘨 𝘨𝘢𝘮𝘦𝘴 𝘰𝘧 𝘧𝘦𝘵𝘤𝘩, 𝘸𝘢𝘨𝘨𝘪𝘯𝘨 𝘵𝘩𝘦𝘪𝘳 𝘵𝘢𝘪𝘭𝘴, 𝘢𝘯𝘥 𝘩𝘢𝘷𝘪𝘯𝘨 𝘯𝘰 𝘧𝘦𝘢𝘳 𝘰𝘧 𝘸𝘢𝘵𝘦𝘳. 𝘛𝘩𝘦𝘺 𝘢𝘳𝘦 𝘦𝘹𝘵𝘳𝘦𝘮𝘦𝘭𝘺 𝘦𝘹𝘱𝘦𝘯𝘴𝘪𝘷𝘦.
𝘡𝘦𝘣𝘳𝘰𝘪𝘥 (𝘡𝘦𝘣𝘳𝘢 + 𝘈𝘯𝘺 𝘖𝘵𝘩𝘦𝘳 𝘌𝘲𝘶𝘪𝘯𝘦)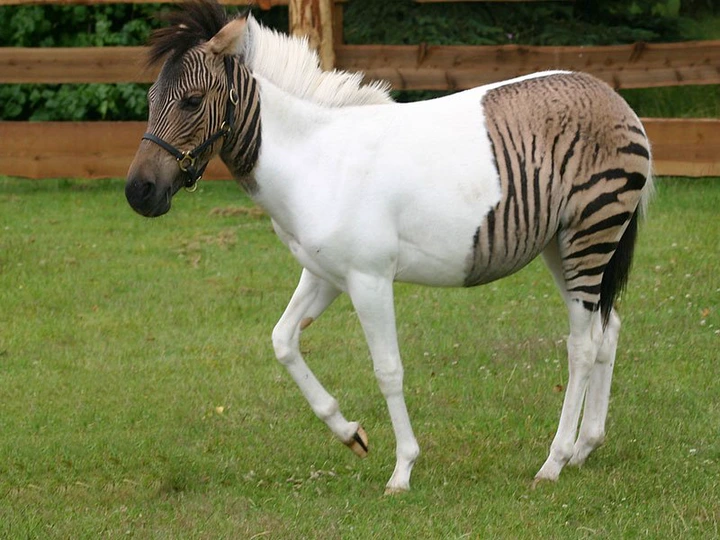 𝘋𝘢𝘳𝘸𝘪𝘯 𝘸𝘢𝘴 𝘰𝘯𝘦 𝘰𝘧 𝘵𝘩𝘦 𝘧𝘪𝘳𝘴𝘵 𝘵𝘰 𝘮𝘦𝘯𝘵𝘪𝘰𝘯 𝘵𝘩𝘦 𝘡𝘦𝘣𝘳𝘰𝘪𝘥, 𝘢𝘯 𝘶𝘯𝘳𝘶𝘭𝘺 𝘢𝘯𝘪𝘮𝘢𝘭 𝘵𝘩𝘢𝘵 𝘪𝘴 𝘩𝘢𝘳𝘥 𝘵𝘰 𝘵𝘢𝘮𝘦, 𝘢𝘯𝘥 𝘪𝘴 𝘮𝘰𝘳𝘦 𝘢𝘨𝘨𝘳𝘦𝘴𝘴𝘪𝘷𝘦 𝘵𝘩𝘢𝘯 𝘢 𝘩𝘰𝘳𝘴𝘦.
𝘞𝘩𝘰𝘭𝘱𝘩𝘪𝘯 (𝘔𝘢𝘭𝘦 𝘍𝘢𝘭𝘴𝘦 ᴋɪʟʟ𝘦𝘳 𝘞𝘩𝘢𝘭𝘦 + 𝘍𝘦𝘮𝘢𝘭𝘦 𝘉𝘰𝘵𝘵𝘭𝘦𝘯𝘰𝘴𝘦 𝘋𝘰𝘭𝘱𝘩𝘪𝘯)
𝘍𝘢𝘭𝘴𝘦 ᴋɪʟʟ𝘦𝘳 𝘸𝘩𝘢𝘭𝘦𝘴 𝘢𝘤𝘵𝘶𝘢𝘭𝘭𝘺 𝘤𝘰𝘮𝘦 𝘧𝘳𝘰𝘮 𝘵𝘩𝘦 𝘴𝘢𝘮𝘦 𝘧𝘢𝘮𝘪𝘭𝘺 𝘢𝘴 𝘥𝘰𝘭𝘱𝘩𝘪𝘯𝘴, 𝘣𝘶𝘵 𝘥𝘦𝘴𝘱𝘪𝘵𝘦 𝘵𝘩𝘪𝘴, 𝘵𝘩𝘦𝘺 𝘢𝘳𝘦 𝘦𝘹𝘵𝘳𝘦𝘮𝘦𝘭𝘺 𝘳𝘢𝘳𝘦. 𝘖𝘯𝘭𝘺 𝘰𝘯𝘦 𝘸𝘩𝘰𝘭𝘱𝘩𝘪𝘯 𝘦𝘹𝘪𝘴𝘵𝘴 𝘪𝘯 𝘤𝘢𝘱𝘵𝘪𝘷𝘪𝘵𝘺.
𝘉𝘦𝘦𝘧𝘢𝘭𝘰 (𝘉𝘶𝘧𝘧𝘢𝘭𝘰 + 𝘊𝘰𝘸)
𝘈𝘭𝘴𝘰 𝘤𝘢𝘭𝘭𝘦𝘥 "𝘤𝘢𝘵𝘵𝘢𝘭𝘰," 𝘵𝘩𝘦𝘺'𝘷𝘦 𝘣𝘦𝘦𝘯 𝘢𝘳𝘰𝘶𝘯𝘥 𝘴𝘪𝘯𝘤𝘦 1800, 𝘢𝘯𝘥 𝘢𝘳𝘦 ʜᴇᴀʀᴛ𝘪𝘦𝘳 𝘵𝘩𝘢𝘯 𝘤𝘢𝘵𝘵𝘭𝘦 𝘢𝘯𝘥 𝘥𝘰 𝘭𝘦𝘴𝘴 𝘦𝘤𝘰𝘭𝘰𝘨𝘪𝘤𝘢𝘭 ᴅᴀᴍᴀɢᴇ 𝘸𝘩𝘦𝘯 𝘨𝘳𝘢𝘻𝘪𝘯𝘨. 𝘜𝘯𝘧𝘰𝘳𝘵𝘶𝘯𝘢𝘵𝘦𝘭𝘺, 𝘢𝘴 𝘢 𝘳𝘦𝘴𝘶𝘭𝘵 𝘰𝘧 𝘵𝘩𝘦 𝘣𝘳𝘦𝘦𝘥𝘪𝘯𝘨, 𝘪𝘵'𝘴 𝘣𝘦𝘭𝘪𝘦𝘷𝘦𝘥 𝘵𝘩𝘢𝘵 𝘰𝘯𝘭𝘺 𝘧𝘰𝘶𝘳 𝘸𝘪𝘭𝘥 𝘣𝘶𝘧𝘧𝘢𝘭𝘰 𝘩𝘦𝘳𝘥𝘴 𝘦𝘹𝘪𝘴𝘵 𝘵𝘩𝘢𝘵 𝘢𝘳𝘦𝘯'𝘵 𝘤𝘰𝘯𝘵𝘢𝘮𝘪𝘯𝘢𝘵𝘦𝘥 𝘣𝘺 𝘤𝘰𝘸 𝘨𝘦𝘯𝘦𝘴.
The post Hybrid Animals That Are Hard To Believe Actually Exist appeared first on