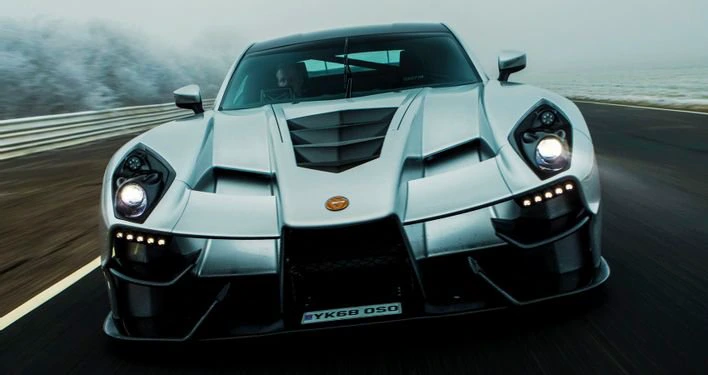 Britain's car industry, once the envy of the world, is long gone. In its place, a handful of specialist carmakers turn out some of the coolest supercars we have ever seen, so it's not all doom and gloom.
Even the merest hint of supercars conjures images of Italian exotics, Ferrari, Lamborghini, and Maserati all highly regarded dream machines, but in Britain, there is a growing number of supercars that are just as quick, beautiful, and desirable. Even more surprising is the fact that demand is growing, Lotus, McLaren, and Aston Martin have all unveiled new models recently, business is for sure looking good. Smaller and cooler, British supercars are here to stay, that just leaves the difficult choice of who makes the coolest car.
10 McLaren 765LT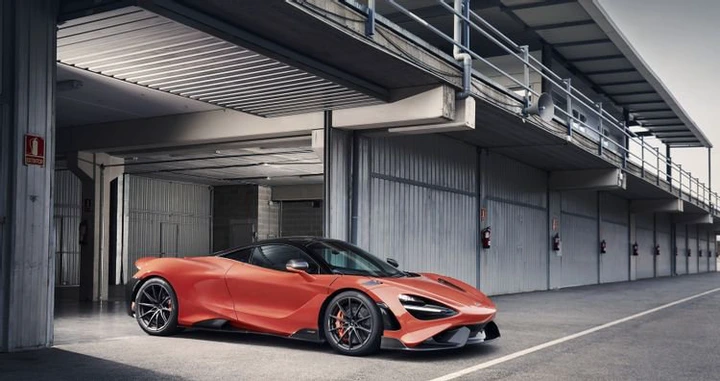 Barely three years after the shock arrival of McLaren's brilliant 720S, another Woking-built supercar appeared, longer and more powerful, raising the performance bar higher than even its designers had expected.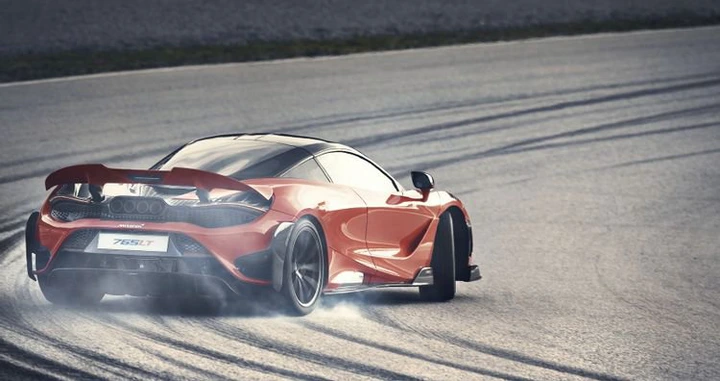 The McLaren 765LT then, at casual first glance, looks like any other 720S, the same carbon-fiber tube wearing near-identical bodywork, that is until you reach the back end where a bigger long-tail spoiler sits atop the Long Tail's purposeful flanks. Visual clues aside, the real story is under the hood, McLaren tweaking the M840T twin-turbocharged V8, so it now produces 755 hp.
9 Aston Martin V8 Vantage Le Mans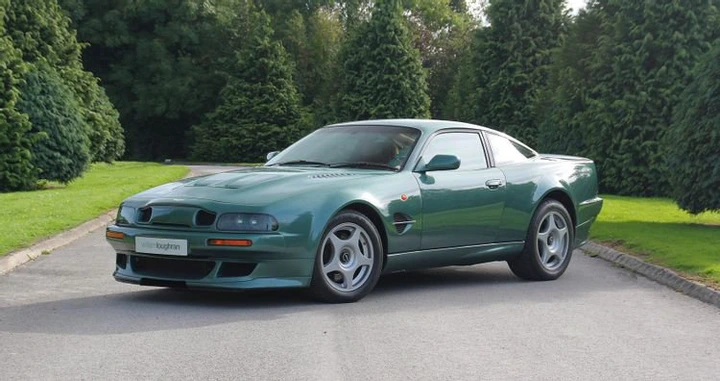 Carmakers make a big fuss about racing success, frequently using any opportunity to remind customers how fast they could be going if they joined the club. In 1999, a mere forty years after winning Le Mans, Aston Martin rolled out the limited edition commemorative model.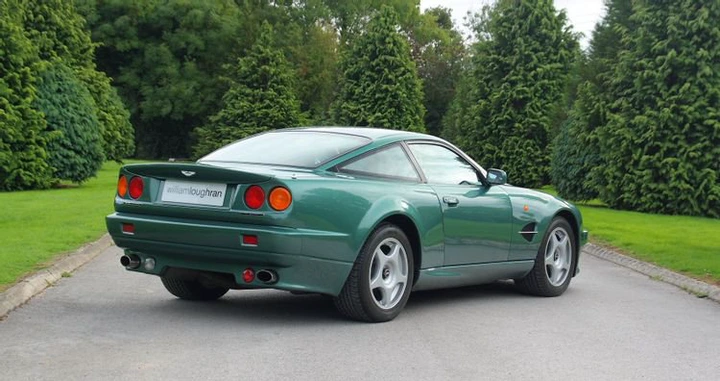 Rarely does anything weighing almost two tons travel quite so fast, Aston Martin claiming a 199 mph top speed, no doubt aerodynamic drag holding the big coupe back from going any faster. Initially available with a choice of two engines, both based on Aston Martin's supercharged 5.3-liter V8 with either 550 or 600 hp.
8 Lotus Esprit SE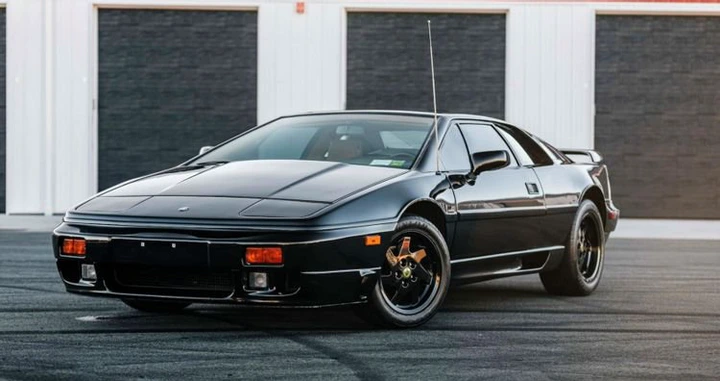 For much of its production run spanning 28 years, the Lotus Esprit "made do" with a comparatively small 2.2-liter four-cylinder engine, not at all in keeping with its wedge-shaped supercar profile, eventually receiving a long-overdue V8 upgrade in 1996. More cylinders mean more power, and greater performance, however, the gains are not as big as you'd think.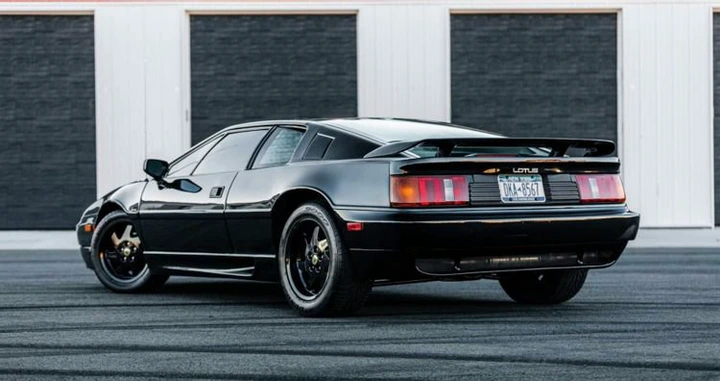 Lower down the range, Esprit S4 SE models benefited from a modified type 910 series engine complete with "charge cooling" which under the right circumstances could produce up to 280 hp in short busts. Sure the V8s had more power, but also more weight — which goes against the Lotus motto of "simplify, then add lightness".
7 TVR Griffith 500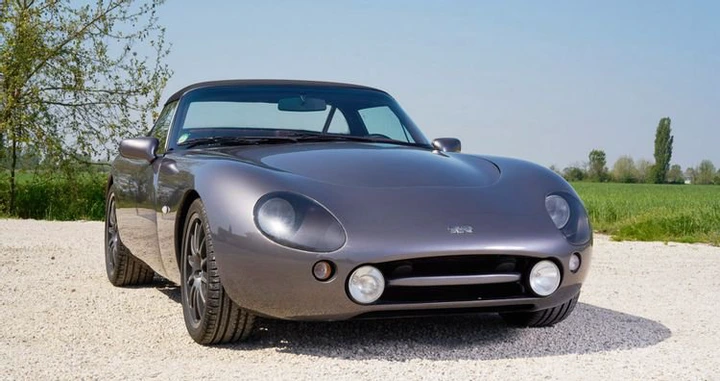 If and when TVR finally gets the all-new Griffith into production it will have a big reputation to live up to, TVR, if nothing else, always puts on an impressive display of power and noise. None more so than the Griffith 500, a simple recipe of lightweight glass-fiber bodywork over a semi-tubular steel backbone chassis equipped with a TVR-modified Rover V8.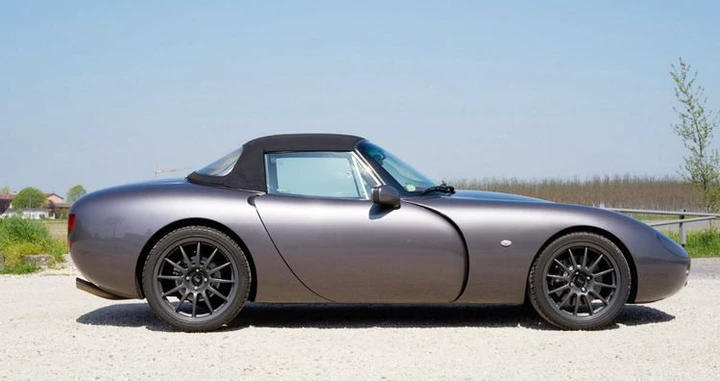 Increasing the displacement of Rover's V8 engine to 5 liters bestowed the Griffith 500 with 340 hp in a car with minimal weight and no safety equipment whatsoever is sure to cause concern for even the bravest gearheads. With nerves of steel and a heavy right foot, the TVR is blisteringly quick, hitting 60 mph in 4.1-seconds.
6 Morgan Aeromax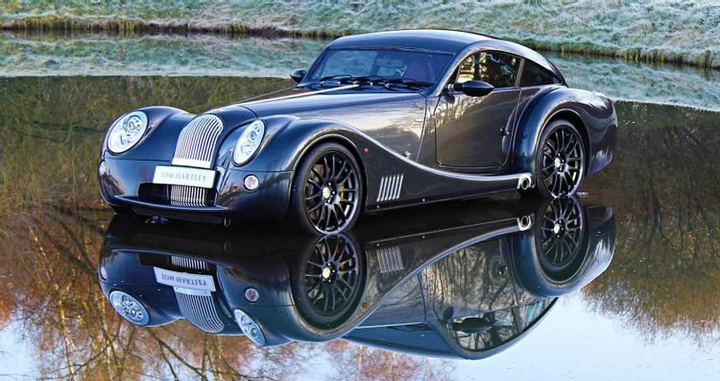 Morgan Cars, famous for their love of wood and all things traditional, turned a new page in 2000, a newly announced Aero 8 claimed to be the brand's first supercar while looking exactly like the original 1950s design, progress is a slow thing at Morgan.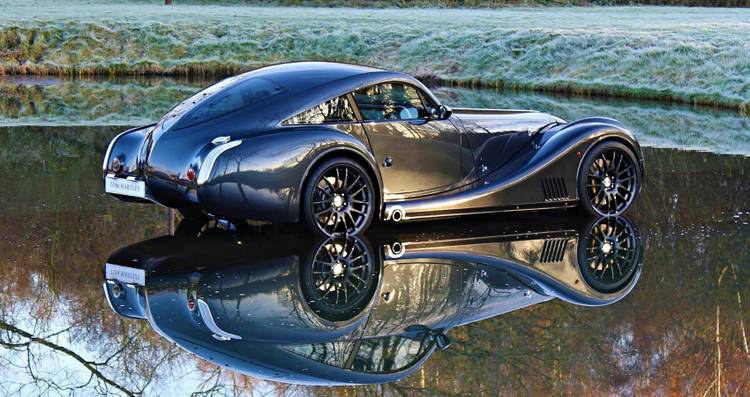 In 2005 turning up the wick even higher, a special edition Aeromax in essence a more streamlined Aero 8 with a roof and new boat-tail rear end. Beneath its modernized-retro curves, BMW-sourced engines back up the carmaker's supercar aspirations, with a 4.8-liter V8s pumping out 362 hp. Modernizing any classic comes at a price, luckily with the Aeromax hitting 60 mph in 4.2-seconds all images of spoiling the brand quickly fade away.
5 Gordon Murray Automotive T.50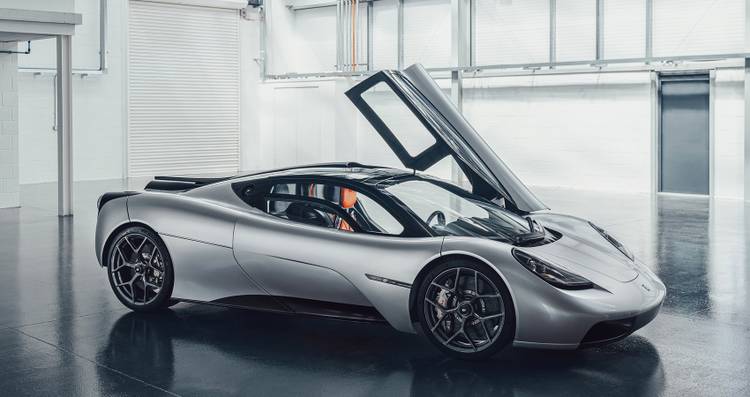 Gordon Murray, the automotive genius behind the original McLaren F1, is back with a mission to produce a modern supercar with a greater emphasis on driving thrills. Take a closer look and there is a lot more in common, the same three abreast seating design, mid-mounted V12 layout and even limiting production to 106 examples like the F1.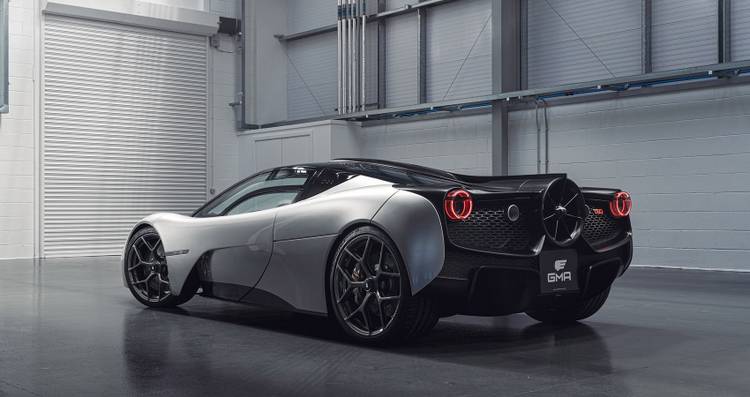 Inevitably these points will draw some direct comparisons, the T.50 though is intended to be driven daily despite having one of the most advanced V12 engines ever made. Gordon Murray Automotive chose famed racing engine specialist Cosworth to develop a new 11,500 RPM-capable 4-liter naturally-aspirated unit rated at 654 hp.
4 Ginetta Akula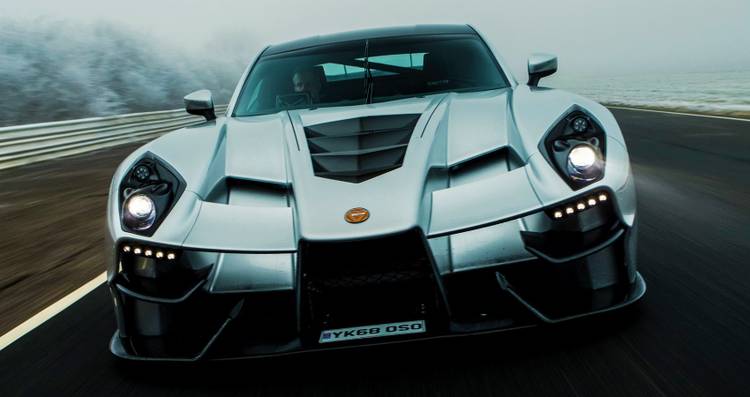 Be bold or go home! Ginetta, clearly going for the bold option for its new Akula supercar, sporting more fins, grilles, and vents than any other supercar we have ever seen. UK-based Ginnetta might not be a familiar name on the road car scene, but don't let that deter you, years of racing experience has gone into the Akula's design.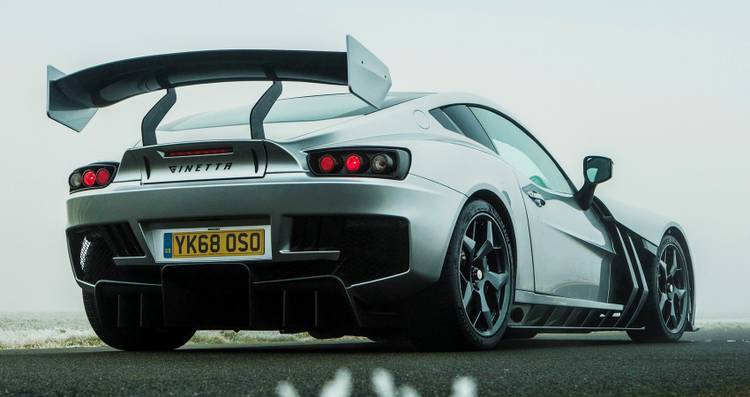 Its very layout too dares to be different, mounting its engine up-front, but still keeping its weight behind the front axle for better weight distribution and handling. The engine itself is a lightweight compact all-alloy 6-liter V8 that pumps out 600 hp in a car weighing less than 2600 lbs, its designer claiming a top speed of 200 mph.
3 Jaguar Project 7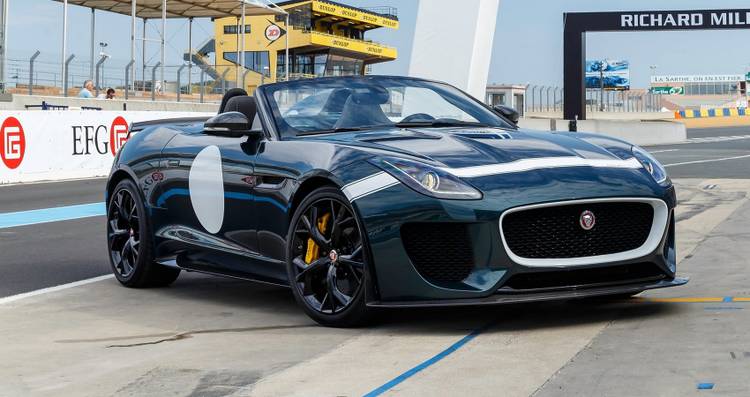 The limited-edition Project 7 is the result of Jaguar letting its engineers have some fun, based on the stunning F-type, Project 7 adds a little more bite to Jaguar's fastest coupe.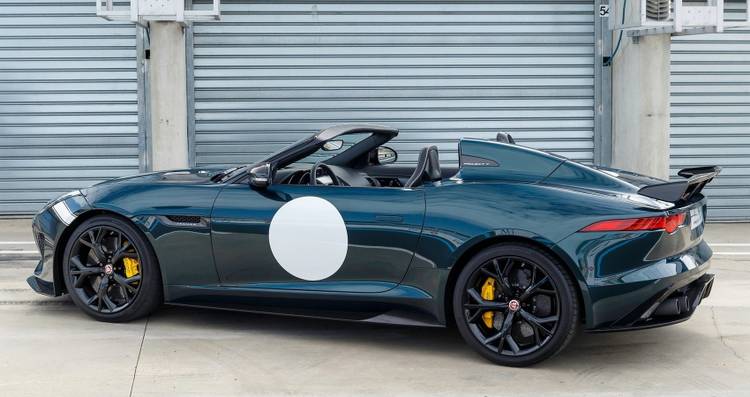 In place of a roof of any description the Project instead wears an aerodynamic hump behind the driver's seat, a nod to Jaguar's legendary historic D-type racers of yesteryear, weather protection comes in the form of a stowable canopy in the trunk. In effect, a lightened F-Type SVR sharing Jaguar's 575 HP supercharged V8, speed here drag limited to just 186 mph.
2 Noble M600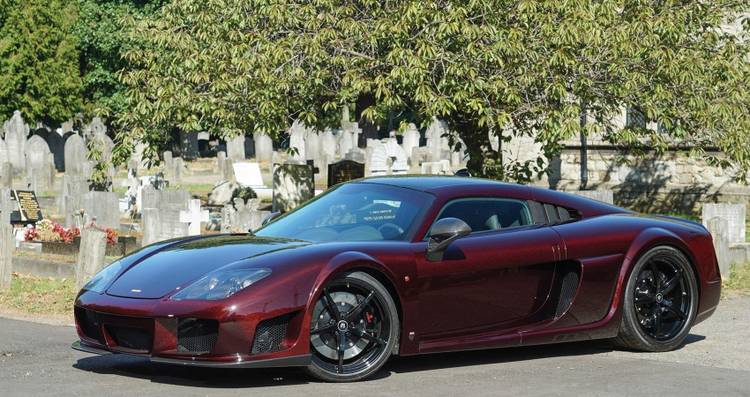 Launched in 2011 the M600 was Noble's ticket to the big leagues with genuine supercar rivaling performance with a touch of exclusivity surrounding one of Britain's more successful independent small carmakers.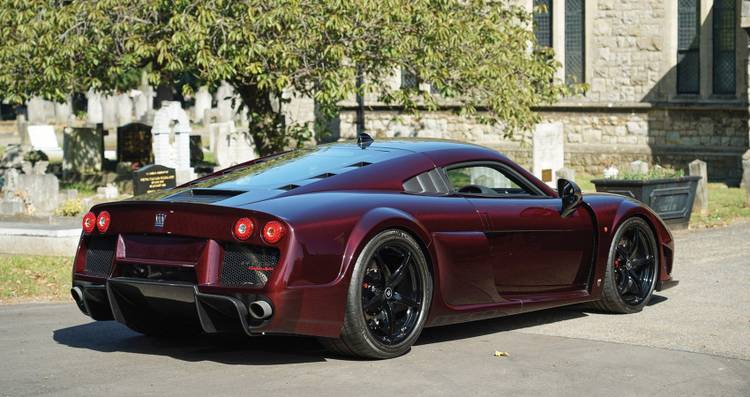 Up until its launch, all of Noble's cars used modified Ford Duratec engines, the M600 swapping to Yamaha-Volvo developed 4.4-liter V8s, adding a brace of Garret blowers with variable boost for good measure. Around town dialing back the boost yields a mere 450 hp, then when full-on attack mode calls for it running at 12 psi the full 650 hp is just a squeeze of the throttle away.
1 Ultima GTR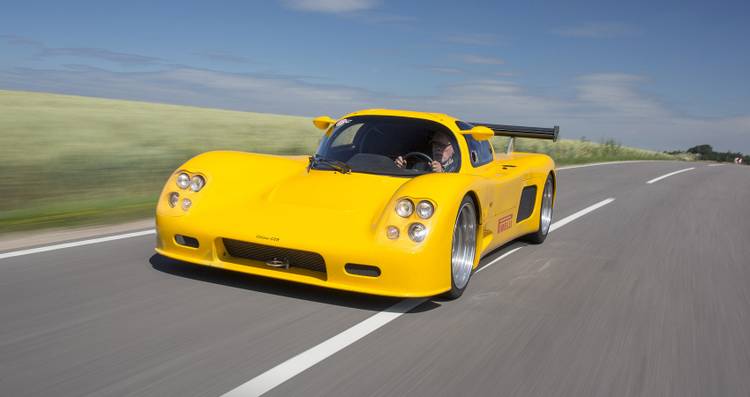 This is our kind of supercar, unashamedly based on track cars that deliver the ultimate in driving thrills without compromise. Admittedly, practicality will be an issue for anyone planning a quick weekend getaway, although the Ultima GTR definitely places the emphasis on quick.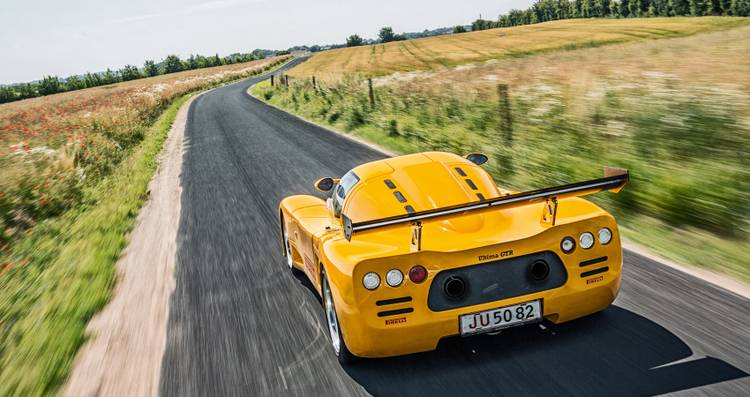 At its launch in 1999, you could have the GTR in either turnkey ready-to-run or kit form, which considering it's capable of 60 mph in 2.6-seconds and a top speed of 231 mph, anyone going down the kit route really needs to be handy around a toolkit. Under the rear deck, Chevrolet small-block V8s are the order of business, depending on tune delivering up to 700 hp.