10 Of The Lightest Sports Cars In 2021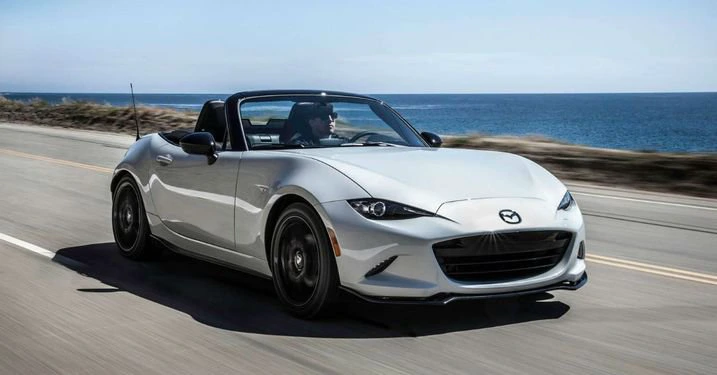 When it comes to sports cars, most people tend to focus on the inflated horsepower ratings, and we can't blame them, because the old-fashioned way of making the fastest cars that could win on the streets and in prestigious races like Le Mans was by adding more power. Enzo Ferrari managed to make the Italian company a force in the supercar market by using the glorious 12-cylinder V-engine, while In America, the sickest muscle cars used tuned V8s. It was a proven formula; the bigger and more powerful the engine, the more successful the car was.
Other pioneers, like Colin Chapman, the Lotus founder, realized that, sometimes, weight is the enemy of performance, and reversed the old approach because it's far easier to reduce weight than look for extra horses. According to Lotus, Chapman was adamant that "Adding power makes you faster on the straights; subtracting weight makes you faster everywhere." It has since been proven to be true, because super-light cars are easy to drive and handle, perform better on twisty roads and corners, as well as accelerate and stop faster compared to other heavier sports cars. On top of that, superlight cars are also very fuel-efficient, which can't be said of many sports cars with big, heavy, and thirsty engines.
Below is a list of 9 of the lightest sports cars in 2021, vehicles that will make the everyday driving experience a joy for sport cars lovers.
9 Lotus Evora GT – 3,104 Lbs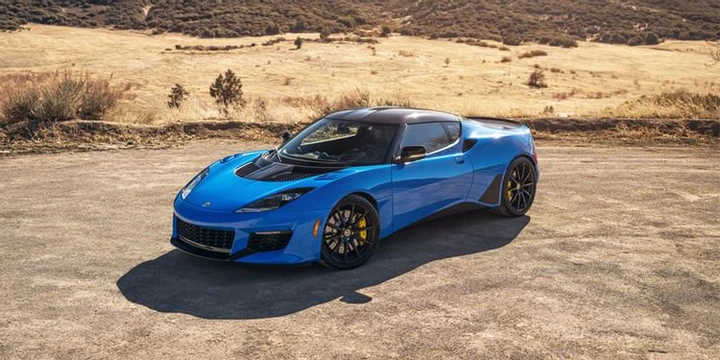 Lotus is an automaker recognized as the leader for lightweight sports cars with poised handling and top performance. When factoring in these attributes, the 2021 Lotus Evora GT beats most competitors in its class dollar for dollar. It has a curb weight of only 3,104 lbs, offers invigorating high-performance, and is a beauty. The Evora GT is the last of its kind as Lotus has discontinued it together with the Elise, and Exige sports car models.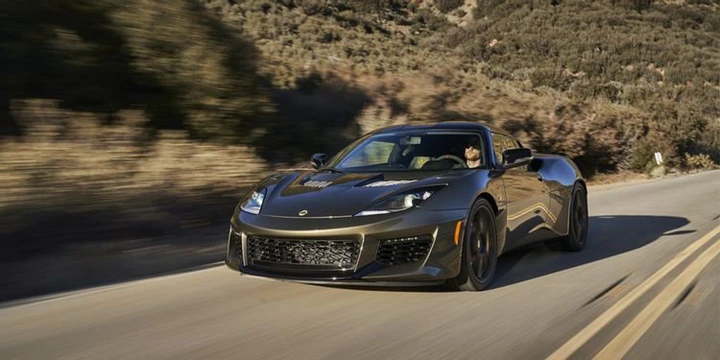 It might not be a supercar by typical standards, but it performs like one because of scalpel-sharp dynamics aided by the lightweight focus. All trim levels come standard with a mid-mounted supercharged 3.5-liter V6 that makes 416 hp and 332 lb-ft of torque. The 2021 Lotus Evora GT makes the most power on this list, which isn't a bad trade-off for the extra pounds in weight that put it last.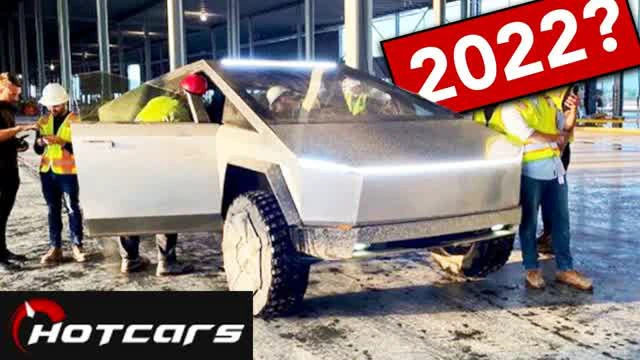 10 Most Exciting Cars You Can Buy In The Next 5 Years
8 Porsche 718 Cayman – 3,034 Lbs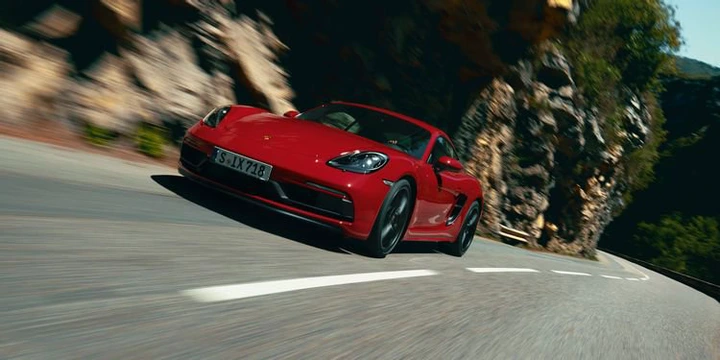 Porsche cars offer a thrill and adrenaline rush equivalent to supercars; the 2021 Porsche 718 Cayman doesn't stray from this German formula. Thanks to a focus on style, high power, and a manageable curb weight of 3,034 lbs. this car can is a balanced ride that handles and performs like a dream.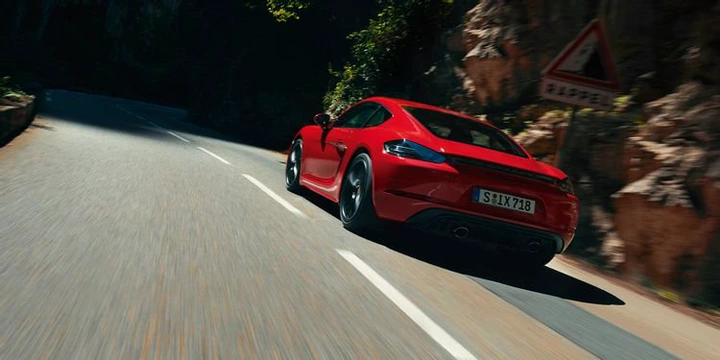 Buyers get lots of customization options that are different with each of the five trim levels. Engines range from a 300 hp turocharged 2.0-liter flat-four, to a 4.0-liter flat-six that makes power the old-fashioned way — no forced induction. In the Porsche 718 Cayman GT4 RS, the flat-six makes 414 horsepower while sounding better than all the other engine options.
7 Toyota Supra – 3,000 Lbs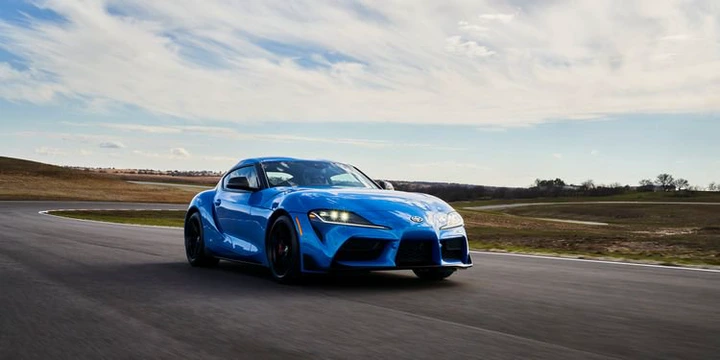 It only weighs 3,000 pounds and is the darling of speed enthusiasts thanks to its stability and safety at high speeds. They don't mind the electronic limit of 155 mph because below it, the Supra is a thoroughly capable all-around coupe that delivers one of the best inline-six driving experiences in 2021. That's without compromising the comfort and ambiance inside the cabin.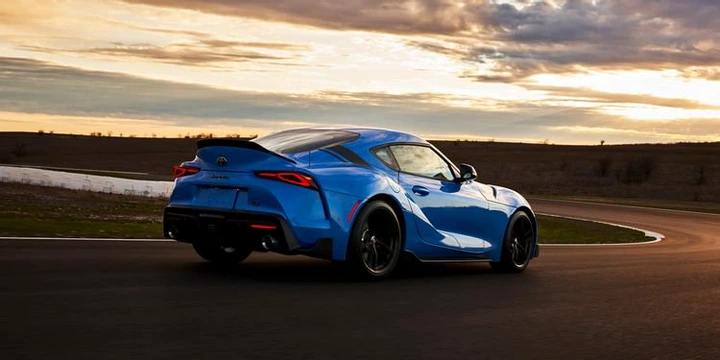 In keeping with the Toyota ethos of making their vehicles affordable, the Toyota Supra comes standard with an eight-speed automatic transmission and a rear-wheel-drive (RWD) drivetrain. The work of art accelerates from 0 to 60 mph in only 3.7 seconds, making it one of the most sought-after sports cars by drivers who love capable racing track machines.
6 Hyundai Veloster Turbo R-Spec – 2,833 Lbs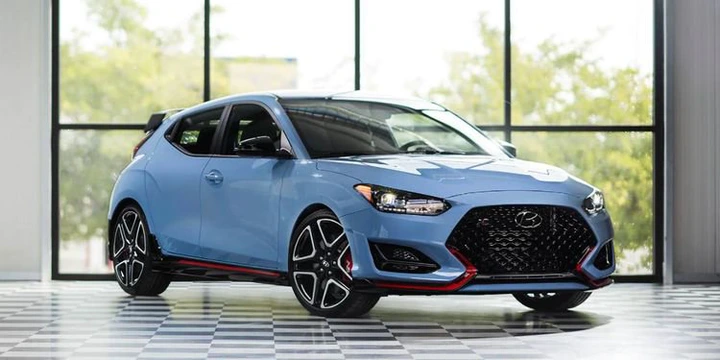 This sporty coupe from Hyundai comes well-equipped where most of its features like the Michelin Pilot Sport 4 tires and Aluminum suspension components are not only for serious performance but weight-paring. That's why it only weighs 2,833 pounds. Design-wise, the expected-to-be-smooth sides have been eaten up by the weight-saving goal, resulting in a very muscular exterior.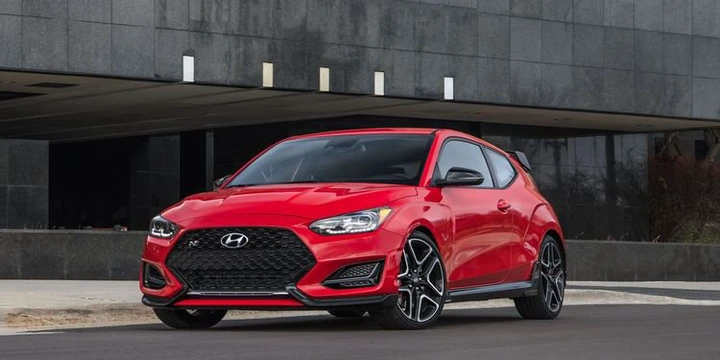 Veloster enthusiasts have two powertrain options to choose from. The trim level marked "Turbo R-Spec" comes equipped with a 201-hp turbocharged 1.6-liter engine that delivers 195 lb-ft of torque. And because it is the more driver-focused variant, it comes fitted with a six-speed manual transmission that has enabled drivers to get 0–60 mph sprints of 6.2 seconds.
5 Toyota 86 – 2,817 Lbs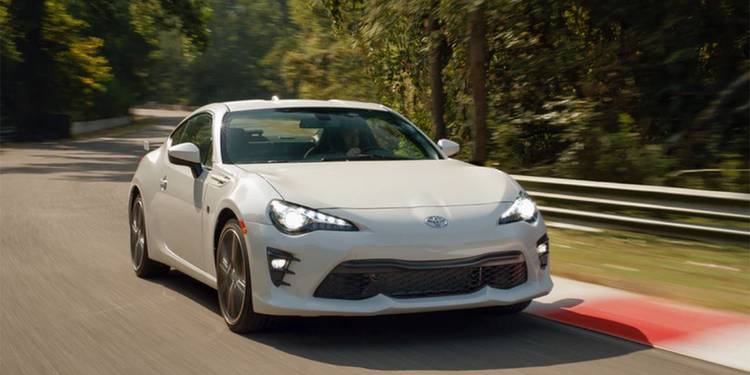 Pronounced as "eight-six," the 2020 model only weighs 2,817 lbs while having perfect 50-50 weight distribution for the best handling. From the inside, it's easy to tell Toyota wasn't keen on making it a very luxurious vehicle, while also not much has changed on the exterior vs previous versions. It comes in the traditional but timeless sports car shape and has plenty of room for cargo.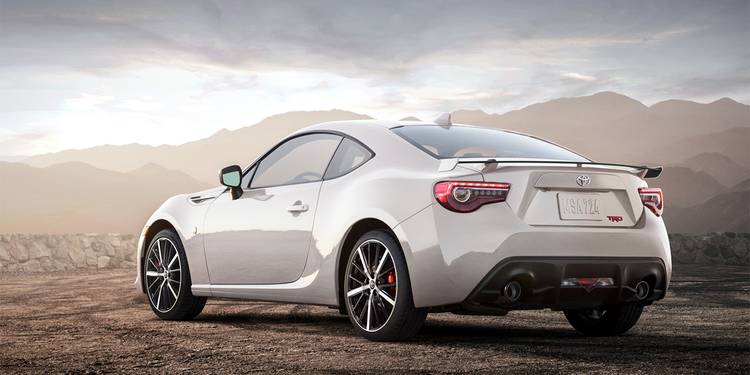 Toyota 86 GT manual is armed with a 6-speed transmission mated to its 2.0-liter four-cylinder engine with an admirable rpm range. It produces 205 horsepower and 156lb-ft of torque, which helps the Toyota 86 accelerate from 0 to 60 mph in 6.2 seconds. The automatic versions are equipped with a six-speed automatic and fall short in horsepower and torque by 5 units.
4 Subaru BRZ – 2,815 Lbs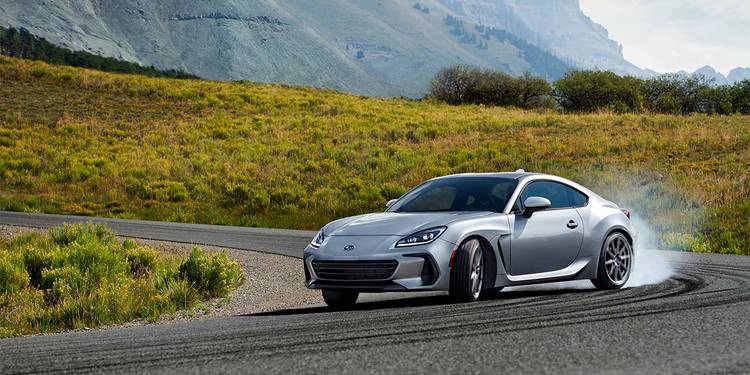 The 2022 Subaru BRZ stays loyal to its roots as an inexpensive and engaging sports car to drive, where its lightweight focus (2,815 lbs) guarantees outstanding responses on the road. It is an excellent go-to sports vehicle for die-hard Subaru enthusiasts who want a classic rear-wheel drive with a front-mounted engine — the perfect formula for good weight distribution.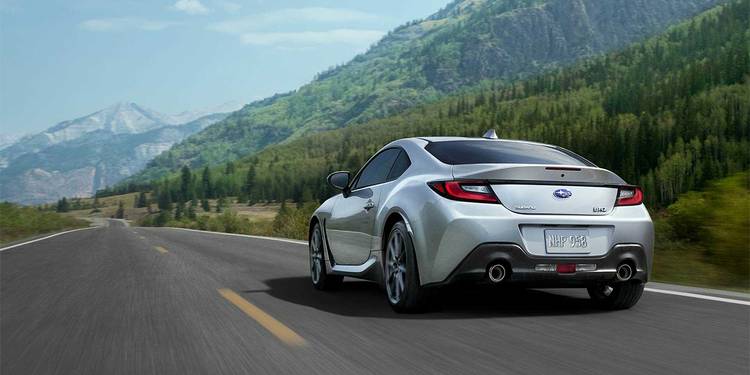 Despite being compact, the Subaru BRZ is more responsive and powerful thanks to the new naturally-aspirated 2.4-liter boxer four-cylinder engine. It has a power output of 228-hp and a torque of 184 lb-ft of torque, power which gives it a zippy 5.8 seconds sprint to 60 mph.
3 2020 Alfa Romeo 4C Spider – 2,487 Lbs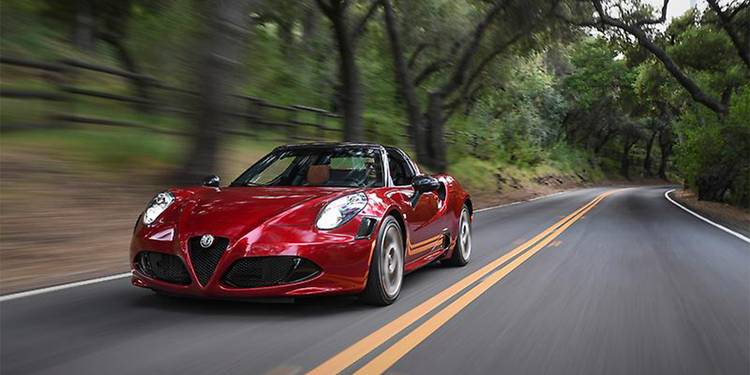 The Alfa Romeo 4C is an exceptional car that tracks corners very well and is so rewarding to drive. The model is a stunner that can turn any day into a track day and any commute into an exhilarating drive. It only weighs 2,487 pounds, a good figure for quick steering and cornering.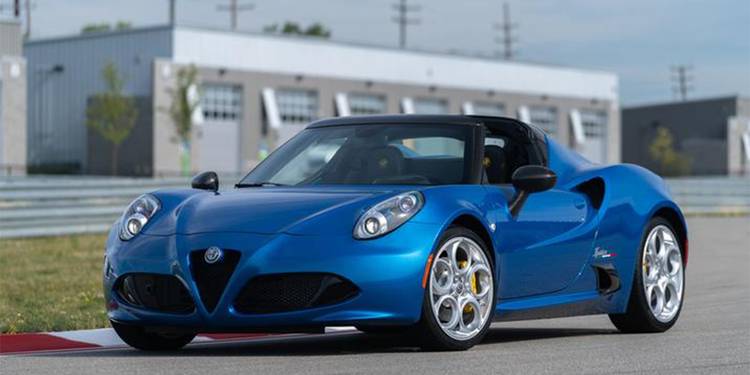 Its interior is not very spacious or perfectly crafted, but those are fair trade-offs for such a featherweight vehicle that reaches 60 mph from a standstill in only 4.2 seconds. That performance is enabled by a 237 horsepower 4-cylinder turbo engine mated with a 6-speed automatic transmission.
2 2020 Fiat 124 Spider Abarth – 2,436 Lbs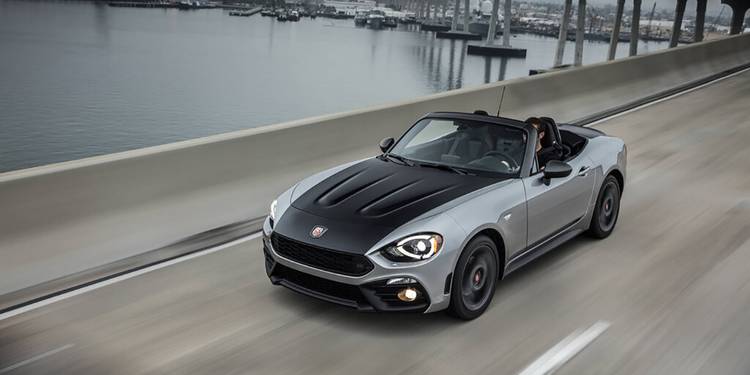 The Abarth rides quietly and has an interior that is considerably more interesting to look at. Fiat must have committed more resources to the luxurious-looking interior instead of boosting the Abarth's power output figures. The 160 hp and 184 lb-ft. of torque on tap from its front-mounted 1.4-liter turbocharged four-cylinder engine might not seem much, but the 2020 Fiat 124 Spider Abarth is light enough — 2,436 pounds — that drivers will rarely want more power.
Like the Mazda MX-5 Miata it borrows a lot from, this small Italian roadster mainly sells because of how well it handles winding roads and the attention it gets for owners on the road. It turns out those two weren't enough to stop the 2021 Fiat 124 Spider Abarth model from getting axed in North America.
1 Mazda MX-5 Miata – 2,341 Lbs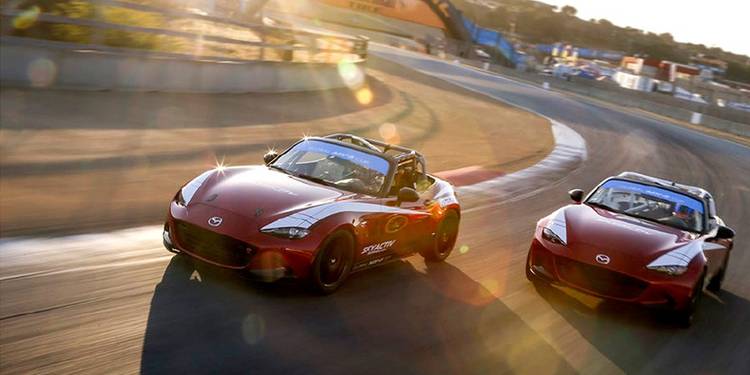 The 2020 Mazda MX-5 Miata is a very stylish and light full-size sports car, tipping the scales at just 2,341 lbs. Its near-telepathic handling makes it an enchanter-of-many, from new drivers learning the ropes in racing to drifting enthusiasts with mad skill sets. The new Miata's engine — a 2.0-liter DOHC 16-valve four-cylinder — provides a humble 180 hp.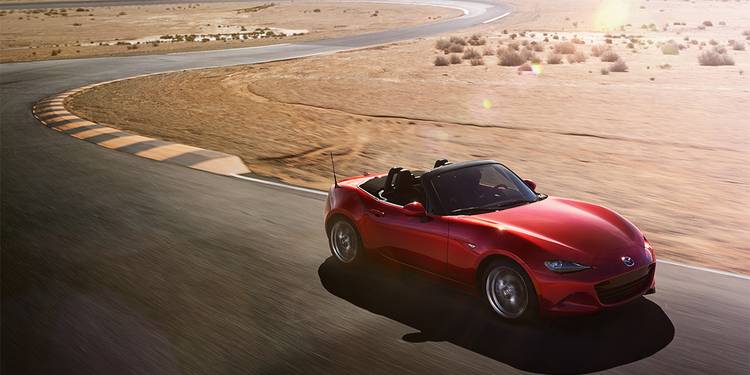 Coupled with an easy-shifting manual transmission, it makes for a fun driving experience. With fast shift and dynamic sports car programming, the optional automatic transmission is equally impressive. Talking numbers, the Mazda MX-5 Miata can sprint from zero to 60 mph in just 5.7 seconds, while the somewhat heavier hardtop variant takes about 5.8 seconds.