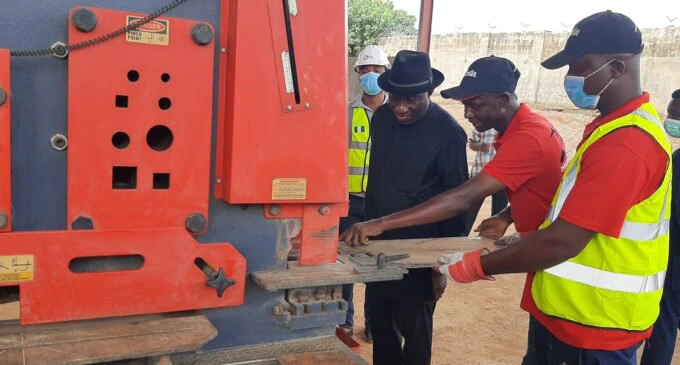 Zeetin Engineering, an engineering company, is setting up a multi-billion naira factory in Idu Industrial area of the federal capital territory (FCT) to produce electric cars.
Speaking with journalists on Thursday, Robert Azibaola, promoter of the company, said he has invested about N3.5 billion in setting up the place.
Azibaola said, so far, he has not borrowed money from the bank, adding that he is desirous to receive bank facilities that would assist him to accelerate the completion of the factory.
He said the Bank of Industry (BoI) and the Nigeria Export-Import (NEXIM) Bank have expressed their readiness to furnish Zeetin Engineering with a loan facility of N2.5 billion each.
"As a visioner, this is my vision and it is to make Nigeria great," he said.
"Except we get our act together, the black race globally will not have a proper footing in spite of their inventions in the western countries. This is my personal contribution towards making Nigeria a great country.
"Zeetin focuses on all types of metal works of high-end engineering. It has acquired and installed the most sophisticated production machines (CNCs, Plasmas, 5Axis Milling, Lathes, etc) in the metal works industry in Nigeria.
"With its capacity, Zeetin will be functioning as an OEM (original equipment manufacturer) for Nigeria and will be churning out full-scale industrial product for the Automotive, Aeronautic, Aviation, Railways, Marine, Agricultural sectors, etc.
"The lack of OEMs in the country has been a great hindrance to the growth and development of manufacturing and assembling companies. Manufacturers in Nigeria usually resort to importation of all their spares amidst scarce foreign exchange and lead time.
"When fully operational, most Nigerian businesses in need of specialised spare-parts will get from Zeetin direct and would not be waiting for importation from abroad. Thus, Zeetin Engineering shall be bridging a vital gap.
"Zeetin has array of machines that are for the manufacture of other machines, spares and equipment.
"This is why Zeetin is leading the way to become Nigeria's proudly OEM (Original Equipment Manufacturer) at full-scale industrial levels for Nigeria."