10 Coolest Cars Built By Project Kahn
10 Coolest Cars Built By Project Kahn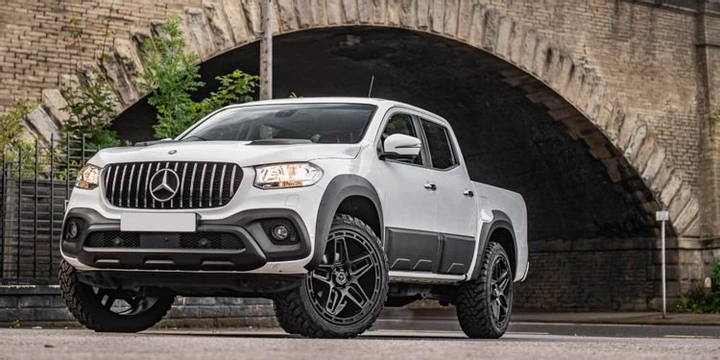 Automotive designer Afzal Kahn founded his eponymous company in 1998 and it's quickly grown to become a firm favorite among wealthy collectors. Project Kahn, along with its sister brand the Chelsea Truck Company, has been responsible for some of the coolest modified vehicles to be seen on the streets of London and beyond in recent years. Kahn's main focus is on SUVs, and so their bread and butter are modding iconic off-road models like the Land Rover Defender and Jeep Wrangler.
However, there's plenty more to the company than that, as in their 23 years as a design house, they've experimented with all sorts of automobiles, from Aston Martins to London Taxis. Exclusivity like this doesn't come cheap of course, with the most expensive Kahn models clocking in at around half a million dollars. Still, for those with the cash, these cars offer a way to stand out even in the wealthiest neighborhoods in the world.
10 Land Rover Range Rover Sport SVR Pace Car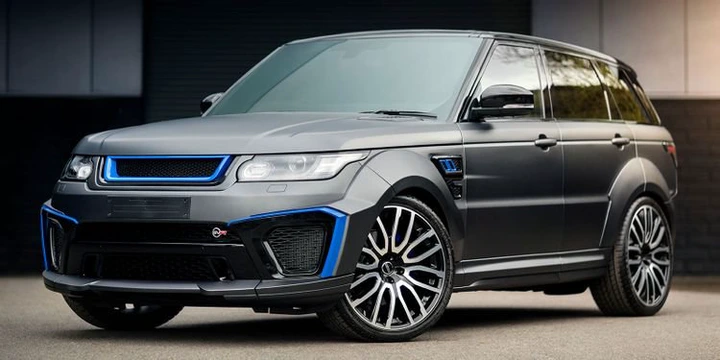 The Range Rover SVR is already an incredibly over-the-top machine, with 542 hp and one of the best exhaust notes of any SUV, period. It's also incredibly expensive for an SUV that can never even be taken off the tarmac. Kahn took the SVR and made it even more excessive, with a new wide-body kit to accommodate huge 23″ alloy wheels.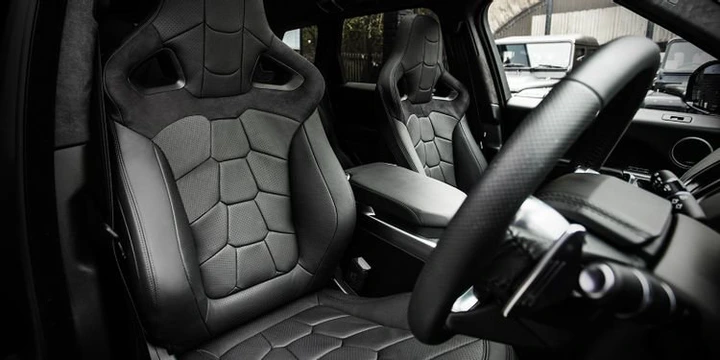 The Range Rover's interior is also completely redesigned, with custom perforated leather seats and extra leather trim around the cabin and dashboard. At launch in 2017, the Kahn SVR cost £27,219 ($37,249) more than a standard SVR, but it's arguably worth it just for those seats alone.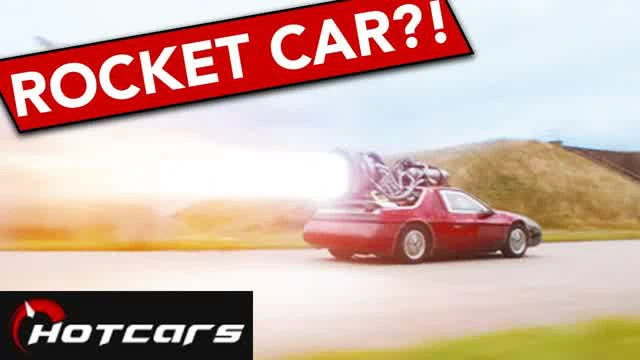 10 Times Fast & Furious Made Huge Mistakes About Cars
9 Mercedes-Benz X Class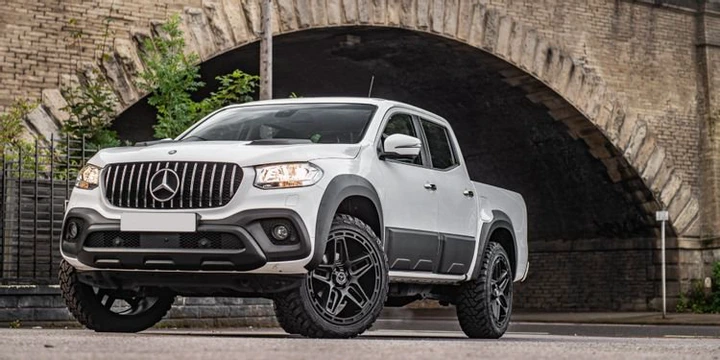 Mercedes might not have seen the success they were hoping for when they launched the X Class pickup truck, but Kahn clearly saw plenty of potential and made their own modified version of the German workhorse.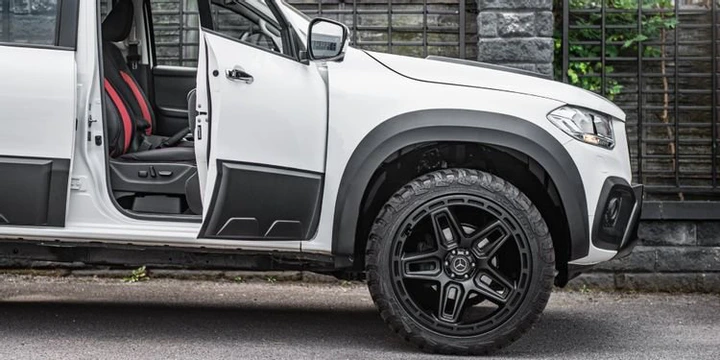 Among other things, the truck here has been given a new, wider body kit, including hood vents and a new AMG GT-inspired grille. There's also a typically upgraded Kahn interior, with lots of leather and quilted surfaces. Kahn claims that this is the best value X Class on the market, as it should hold its value well thanks to its exclusivity.
8 Jeep Wrangler Black Hawk Edition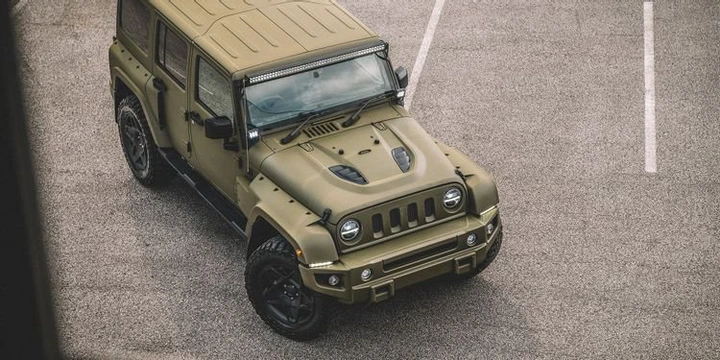 As mentioned earlier, the Jeep Wrangler has been one of Kahn's core models from its inception, as the truck holds a lot of performance capability when stock but its level of luxury leaves a lot to be desired. Kahn is more than happy to fix that for a fee, and while they're at it, they'll revamp its exterior too.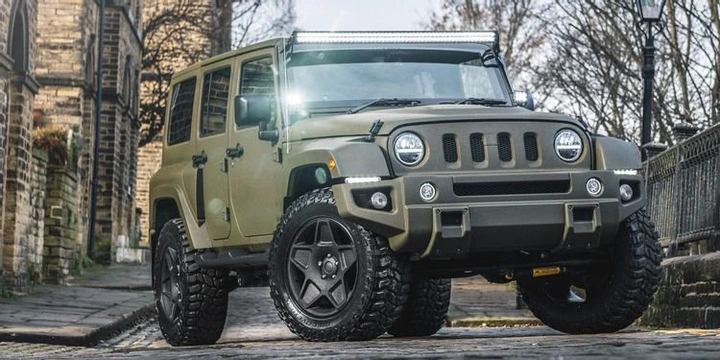 The Black Hawk variant is a highlight of their range as it simplifies the lines of the truck and gives it a military feel, but still keeps a luxurious cabin. The chunky tires and light bars are completely unnecessary as this Wrangler is unlikely to ever see a dirt road in its life, but then that's not really the point. Instead, its focus is to just look great when it's cruising around city streets, and that the Black Hawk does with aplomb.
7 Land Rover Defender Flying Huntsman II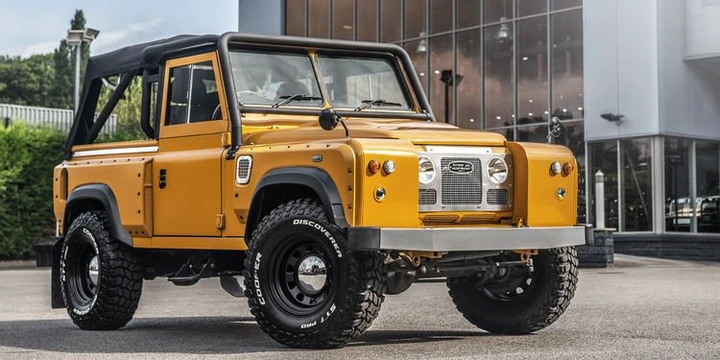 It might not look like it, but this Defender is actually one of the last ones to ever roll off the production line in 2015 when the original shape was discontinued. It's been given a complete heritage makeover by Kahn as an homage to the original Series II Land Rover, with almost entirely new bodywork.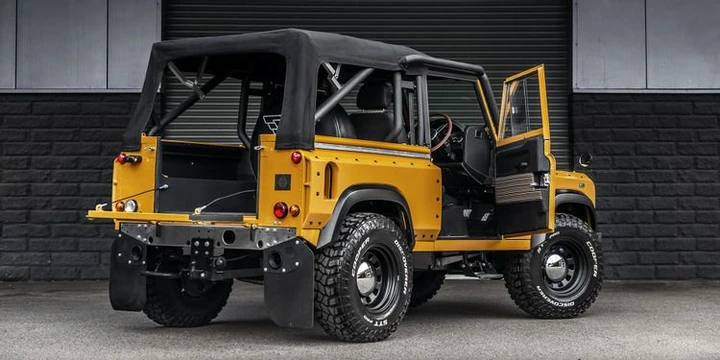 With an exterior-mounted roll cage and Cooper STT tires, the Flying Huntsman II would be well equipped if its owner ever did decide to take it off-road. There's even a soft-top conversion so that drivers can make the most of sunny days, although, in Britain, those are usually few and far between.
6 Bentley Bentayga Level 3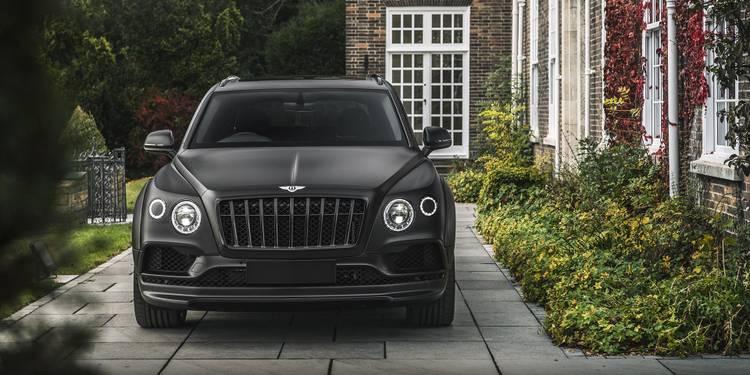 When Bentley first launched their Bentayga SUV, many purists were enraged. After seeing the Bentayga with their own eyes though, all but the most staunch of old-schoolers went quiet. That's because the SUV was every bit as refined and lavish as any other Bentley, although Kahn decided that even that wasn't lavish enough.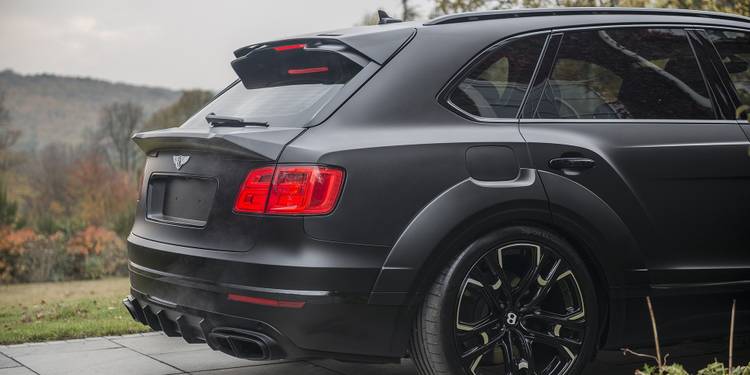 Their Level 3 Bentayga package adds on a wide body kit to give the SUV an even more imposing stance than it has when it's stock, and there's also a set of 23″ alloys. There are various bits of additional carbon fiber trim too, including the carbon grille and the two-piece roof wing.
5 Aston Martin Vantage Kahn GT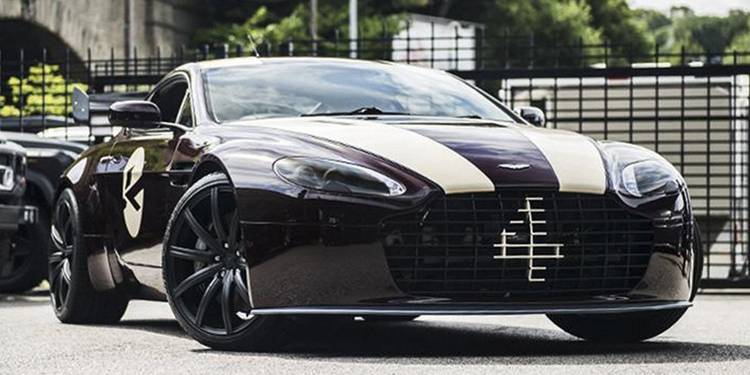 Kahn like nothing more than re-inventing British classics, and the Aston Martin Vantage is one of their earliest supercars builds. It sports a racing-inspired aero kit including a GT4-style rear wing, and there's heritage "4" branding on the grille, just like the race cars of old.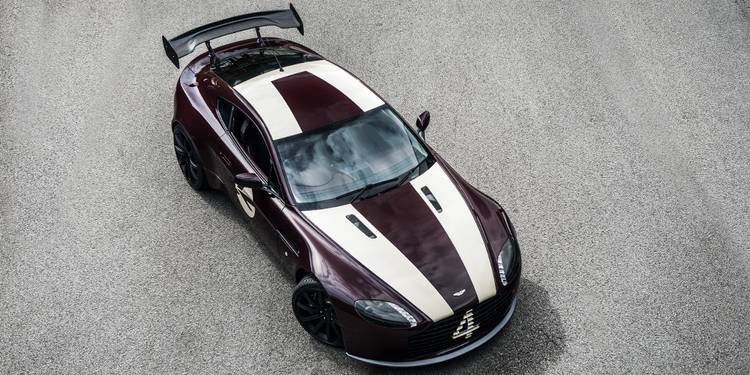 To make the car's 380 hp V8 really sing, there's a custom Kahn exhaust setup that sees black tailpipes protruding from the rear. Only two examples of the Kahn Vantage GT were ever made, and so seeing one of these is almost impossible in real life.
4 London Taxis TX4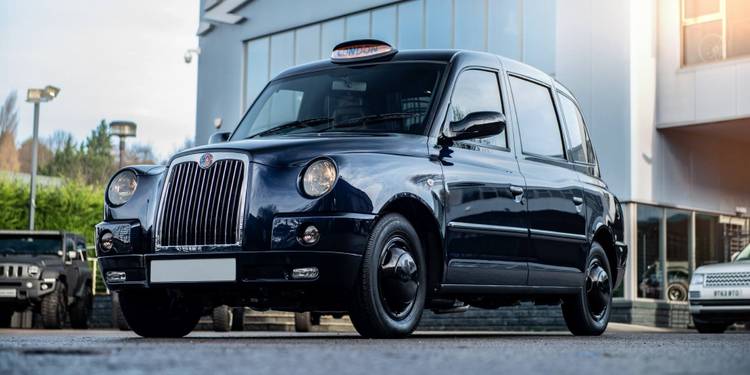 Alongside the New York taxi, the London taxi is probably the most iconic in the world. With something so quintessentially British, Kahn made sure their rebuild was themed correctly, and so their TX4 takes a number of influences from fellow British automaker Rolls-Royce.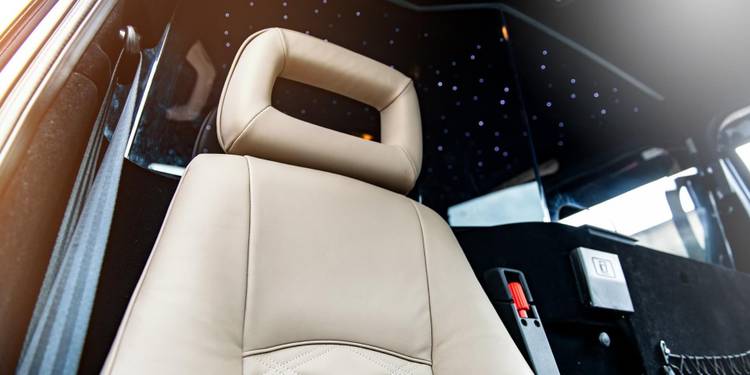 The star-effect headliner gives the impression of a twinkling night sky on the roof, a feature that was taken straight out of Rolls' options list. The cream leather interior is also very Rolls, but the Taxi is not only more subtle on the exterior, but it also comes at a fraction of the price. There's one currently on sale on Kahn's website for £69,999 ($95,793).
3 Mercedes-Benz G Class Carbon Wide Track Edition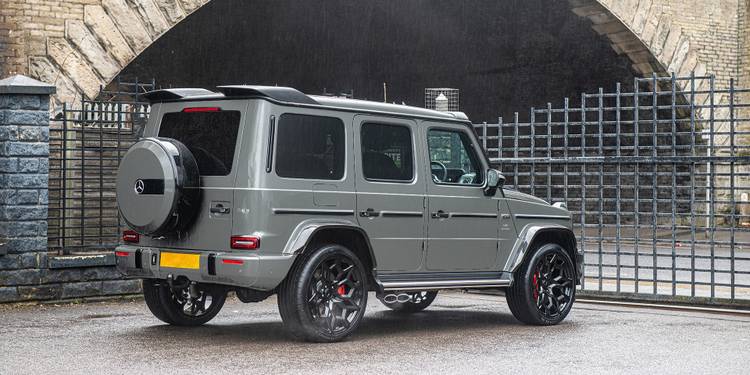 Starting off as a military truck, the G Wagon eventually became a status symbol for rich urban families. It's popular with everyone from corporate businessmen to the Kardashians, and as a result, there's a lot of them that cruise around the world's major cities.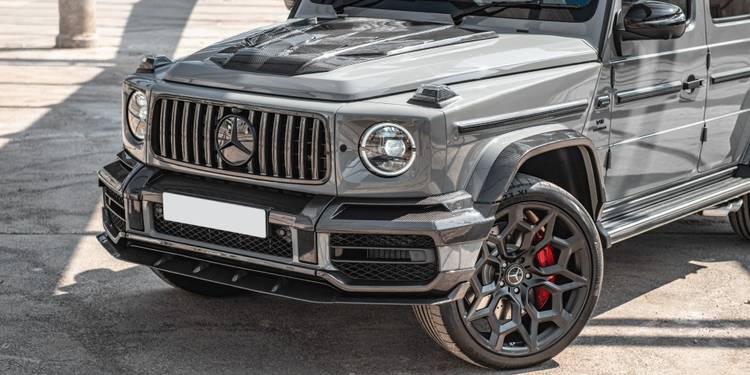 To stand out from the crowd, owners need mods. Kahn will happily provide the goods, with a full carbon fiber body kit and a redesigned hood and front wing. This model also sports "Type 57" monoblock wheels, which are surely among the best-looking wheels on any aftermarket G Wagon.
2 Land Rover Defender XS Flying Huntsman Pickup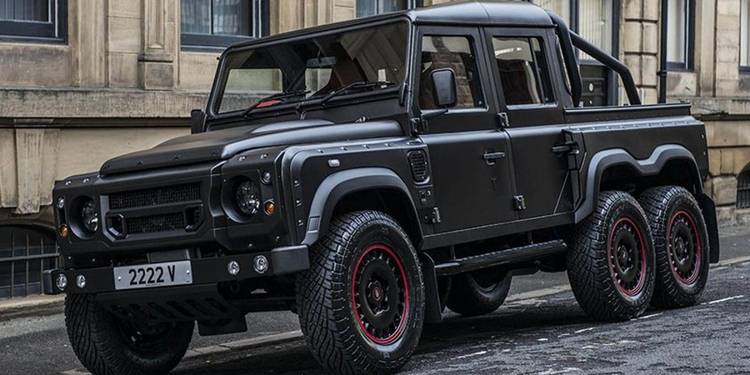 6×6 trucks are always cool, but they're even cooler when they're a reworked British icon. The Defender retains all of its off-road chops and more in 6×6 guise, but it's way quicker, as it's been LS-swapped with a 6.2L V8 pumping out 430 hp.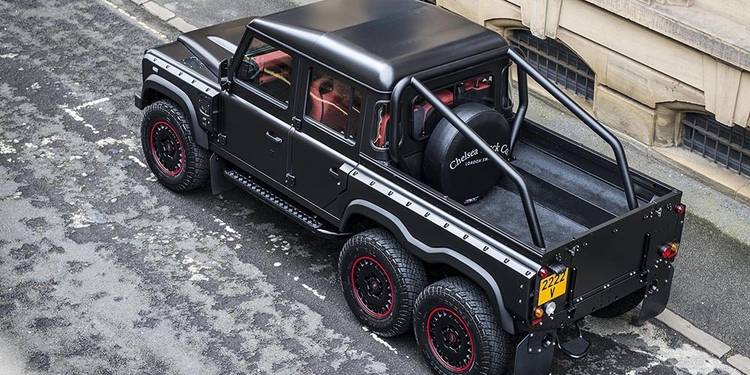 ​​​​​​​That puts it right up with the Mercedes-AMG G63 6×6 in terms of craziness, and it's apparently a blast to drive too. AutoTrader managed to get their hands on one to review in 2020 and they loved it enough to make a Halloween-themed mini-feature film out of it.
1 Aston Martin Vengeance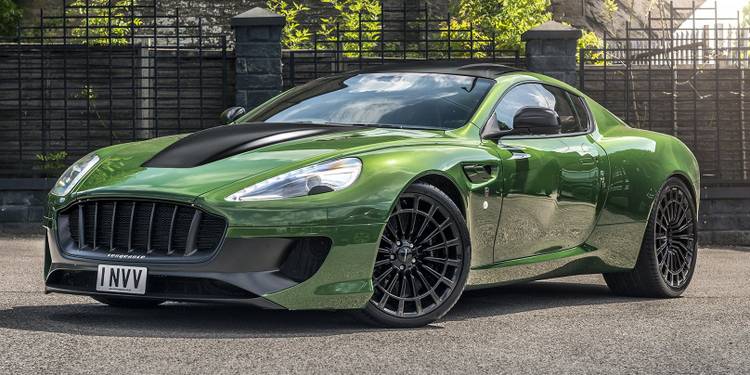 The Vengeance is perhaps Kahn's most ambitious project to date, as it features a fully coach-built body made by the same engineering firm that built the Aston Martin One-77. The car is built on the chassis of a Vantage, and it's the same underneath apart from a power increase.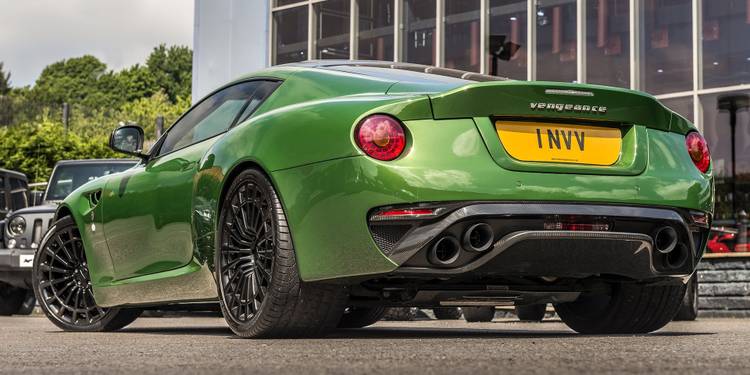 The real show is with the Vengeance's delightfully over-the-top bodywork though, which seems to mash up several Aston Martin designs into one uniquely flashy supercar. When Auto Express reviewed it they said it sounds like "no other road car on this Earth", although they balked at the car's £400,000 ($547,399) asking price. Still, for those with deep enough wallets, it's one of the most unique supercars for the money.