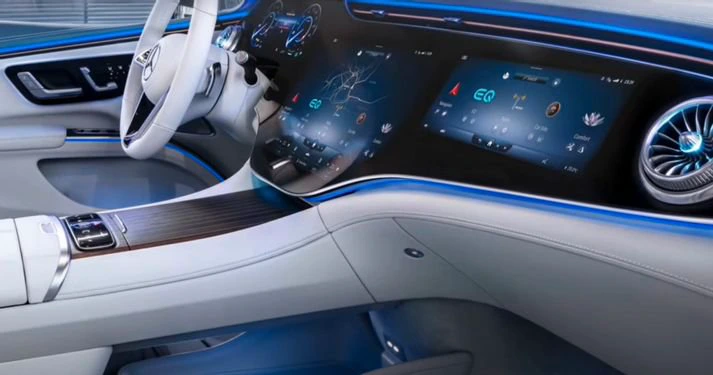 During the mid-20th Century, there were speculations that there would be flying cars by now. Who knows why those flying cars are not airlifting people to and from work yet? But even with the lack of progress in that area, auto technology has incredibly improved over the years. There's a lot of incredibly cool technology available in cars now that automakers in the 1950s could hardly have dreamed.
Ranging from safety and security to connectivity and communication, these systems are not only exciting, but they are also very essential. Although it does require adding a package or upgrading from one trim to a higher one, many of these amazing features can be found in reasonably affordable models.
8 Advanced Driver Assist Systems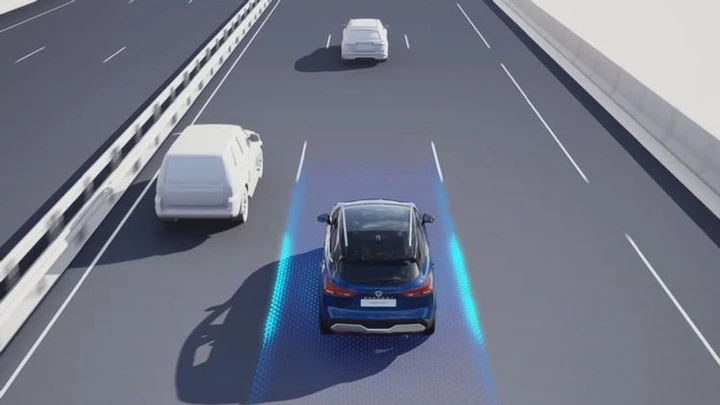 As car safety features continue to evolve with time, several automakers offer technology that assists drivers in responding to possible accidents quickly. These features also help to reduce driver fatigue and navigate comfortably through traffic. More than often, these systems come in bundle suites such as Toyota's Safety Sense, Ford's Co-Pilot, and Subaru's EyeSight but are also in standalone options.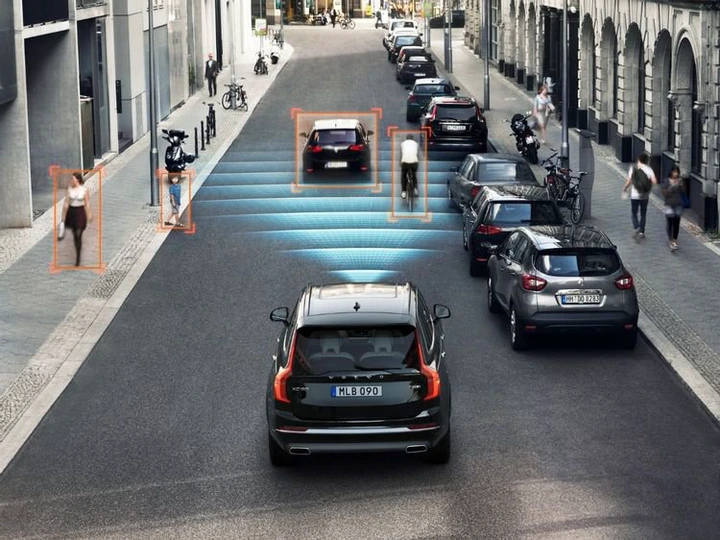 These systems reside inside the vehicle and can take over the control from drivers on assessing any threat. ADAS also performs easy tasks like cruise control to keep a safe distance from the car in front and lane assist features that alert the driver when the car is drifting to another lane. With these features on board, drivers are assured of safe and comfortable driving.
7 Teen Driver Technology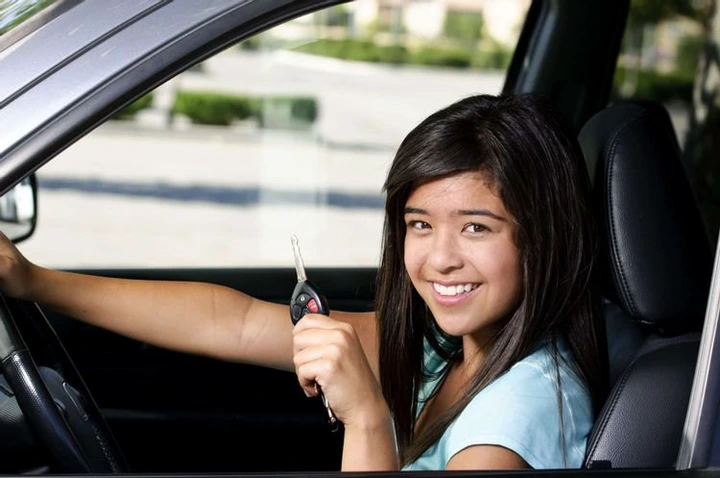 While the best cars for teens should basically have this feature on board, General Motors has been the only company offering Teen Driver technology in its vehicles. Chevrolet is one of the few car companies to offer Teen Driver technology with an in-vehicle report on most models. Teen Driver is a free in-built system that coaches young drivers to develop safe habits behind the steering wheel.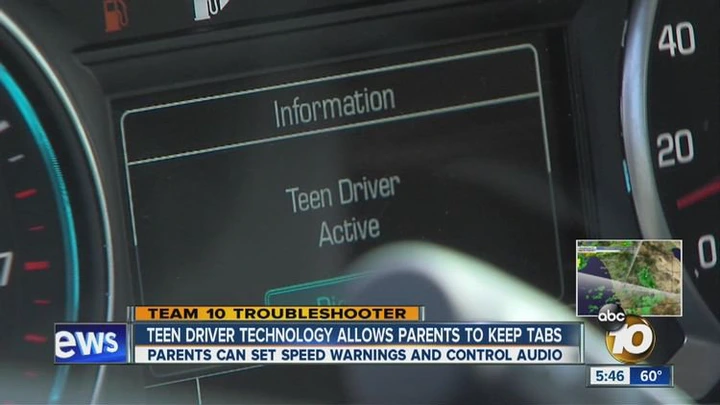 According to the automaker, teen drivers are more prone to making unwise driving decisions such as not fastening their seatbelts, speeding, and playing loud music resulting in distracted driving. Teen Driver isn't beneficial to teens only, but it can also help new drivers develop safe driving habits.
6 Wireless Smartphone Charging and Connectivity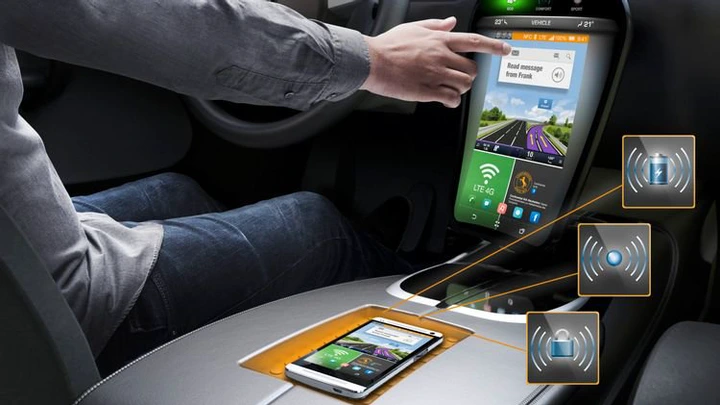 Once seen as a luxury item in smartphones, wireless charging is becoming as staple as Bluetooth and Wi-Fi. Car manufacturers were hesitant to embrace the technology, but now one can find a wide range of car models with wireless charging trays and connectivity.
Wireless charging and connectivity tech such as Apple CarPlay or Android Auto may come as standard or an optional extra pack depending on the make and model year. This tech has been a success due to Qi which sets standards for wireless charging, and the ultimate co-pilot, which makes driving engaging and comfortable.
5 360-Degree Camera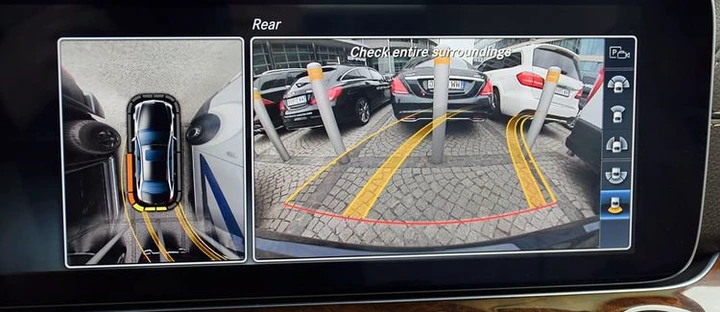 Minor accidents can be frustrating. Whether it's opening a door into a wall, tapping a bumper on a pole, or squeezing into tricky parking spots, these impacts can cause minor yet massively annoying damages. Due to these encounters, automakers are now offering 360-Degree Camera systems to view the driver's surroundings.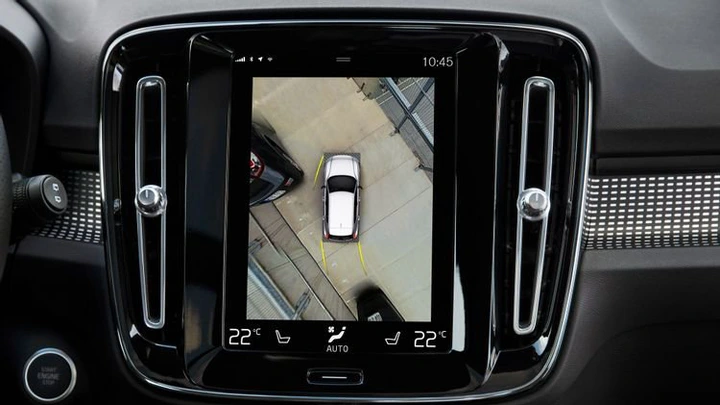 A 360-degree camera system combines several cameras around the car into one image, typically a bird's eye view to help the driver avoid impacts while maneuvering into a parking space. Buyers can find these systems on a wide range of vehicles, many of which are relatively affordable.
4 Blind-Spot View Monitor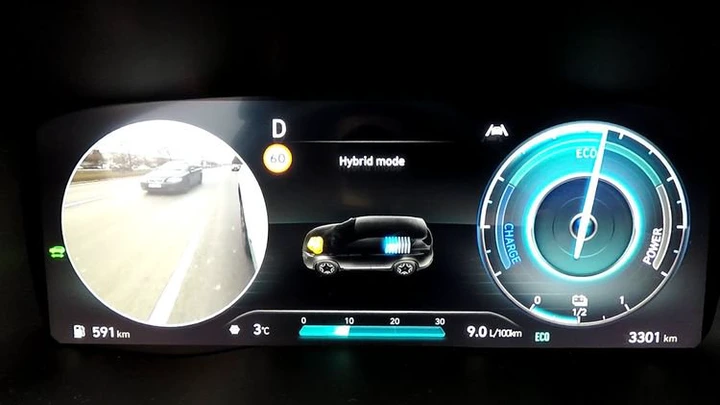 As the cost of tech becomes affordable, safety and convenience features are now offered across the automobile industry — not just on luxury vehicles. When buyers are shopping for a new car, chances are blind-spot monitoring is offered as a standard feature or on the options list.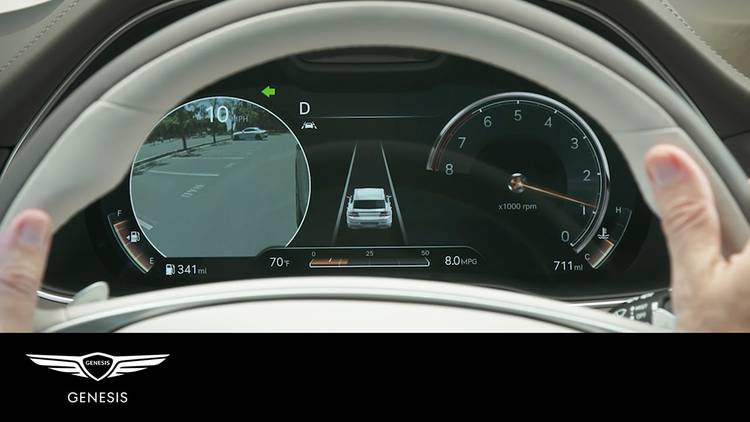 The blind-spot monitoring uses a set of sensors or small cameras mounted on the side mirrors or rear bumper to detect vehicles in adjacent lanes. If the sensors or cameras detect something around the vehicle, they alert the driver via an audible or visual warning to prevent accidents from happening.
3 Video Rearview Mirror
Safe driving is about a car's condition and its driver and about observing the rules on the road as well. In many ways, the rearview mirror offers a good overview of the track situation on the road. Therefore, the rearview mirror is not only convenient but also necessary in modern vehicles.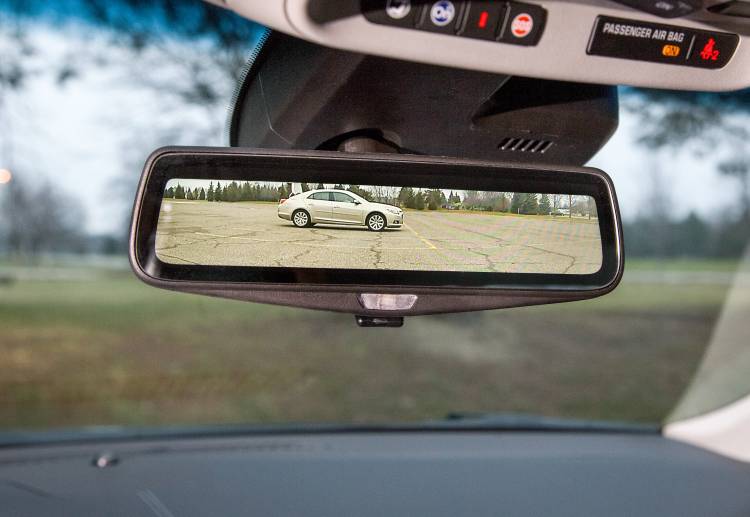 A Video Rearview Mirror uses LCD monitors and display real-time video from cameras mounted at the vehicle's rear and dash. Some rearview mirrors provide alerts if a driver leaves a lane and display information like time and temperature. This device is mainly used in parking and makes it safe to reverse.
2 Connected Mobile Apps/Digital Key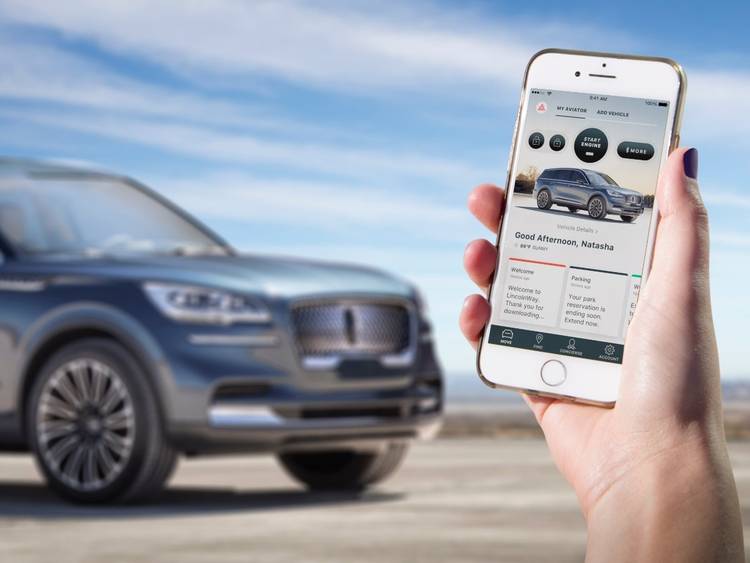 Recently, mobile car apps have become an integral part of the automobile industry. But for one to experience these fantastic amenities, car owners tend to incur extra expenses in purchasing upper trim models or new cars offering this tech as a standard feature.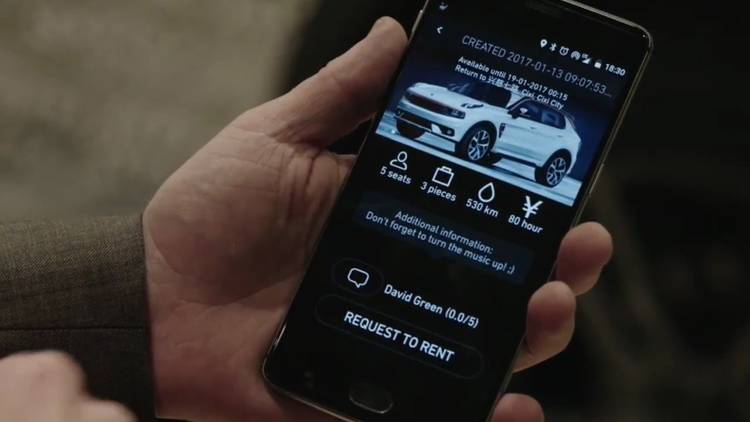 Mobile car apps have introduced drivers with advanced control features such as remotely locking and unlocking the car, checking the fuel and tire pressure level, and even remotely start the vehicle. This feature may vary from models like Tesla, BMW, and Volkswagen, but they offer convenience and an enjoyable driving experience.
1 Automatic Emergency Braking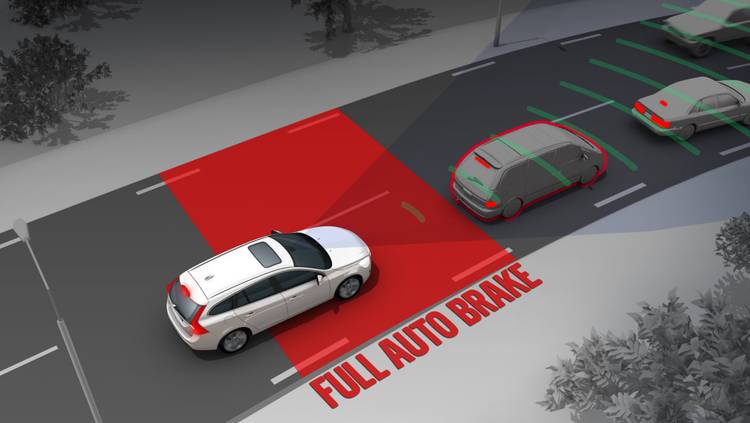 Ever thought of a scenario where hitting the brakes earlier would have made a difference? Whether by unavoidable circumstances or momentary lapses in focus, collisions happen. For these reasons, automatic emergency braking is becoming a standard feature in all vehicles.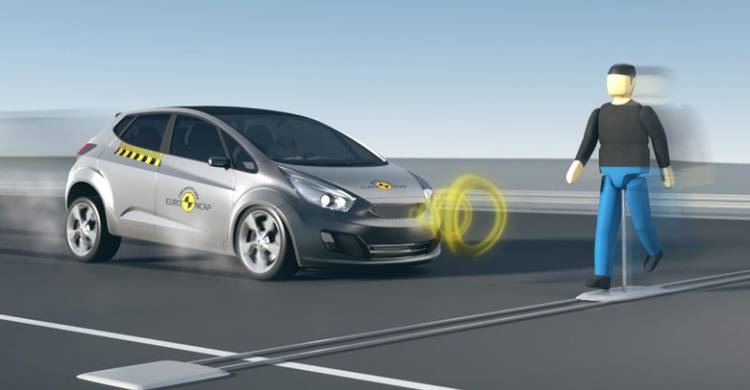 Automatic Emergency Braking is an active safety system that activates a car when a potential collision is detected. It increases braking force if the driver is applying brakes, but not enough to prevent a collision. While this essential feature may come as part of the ADAS or a standalone feature, it should be a high priority for safe driving.